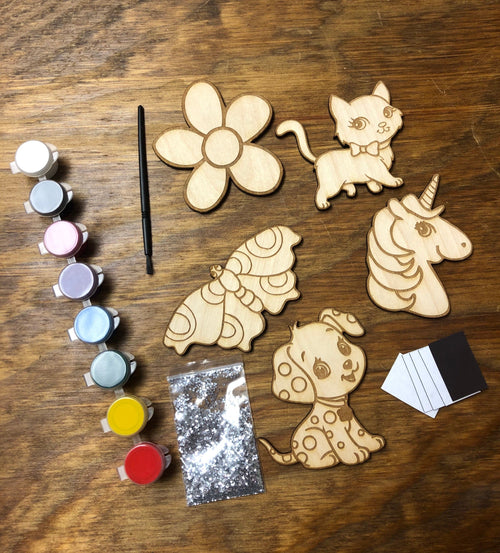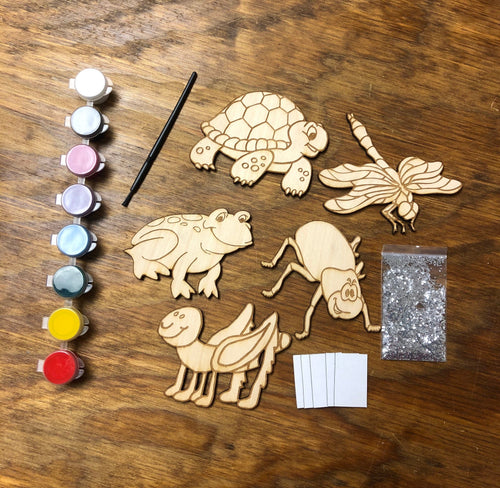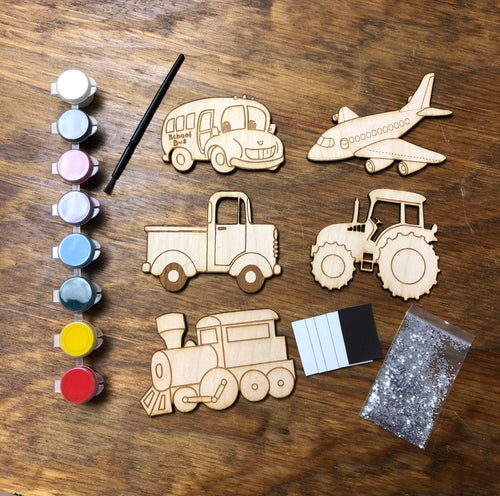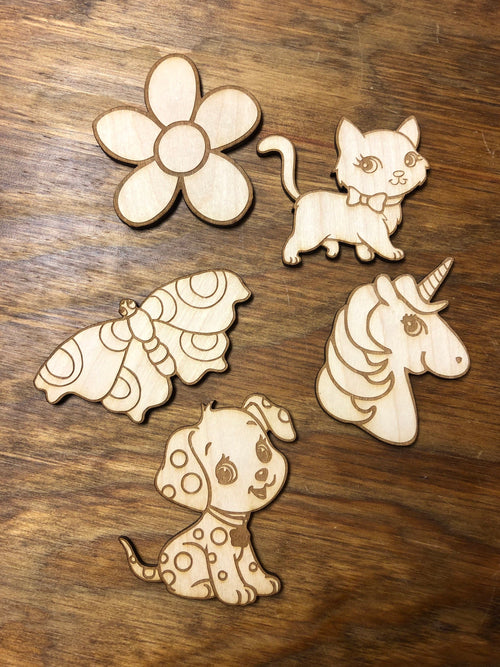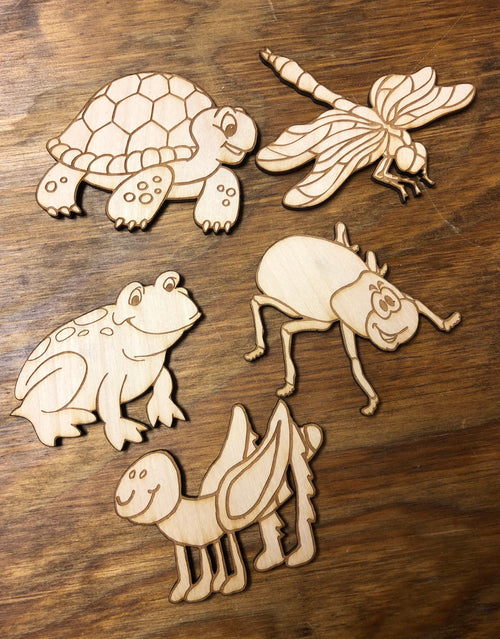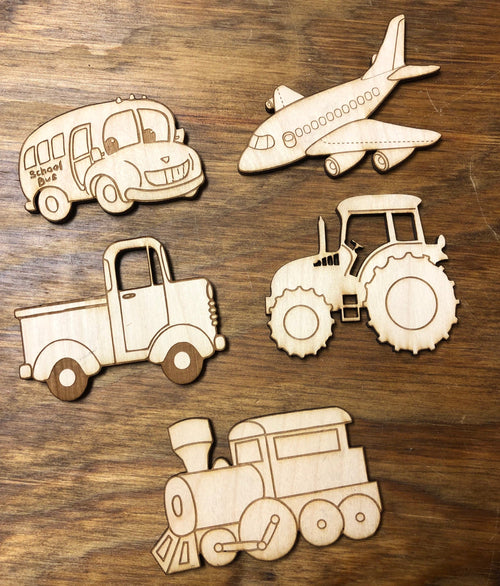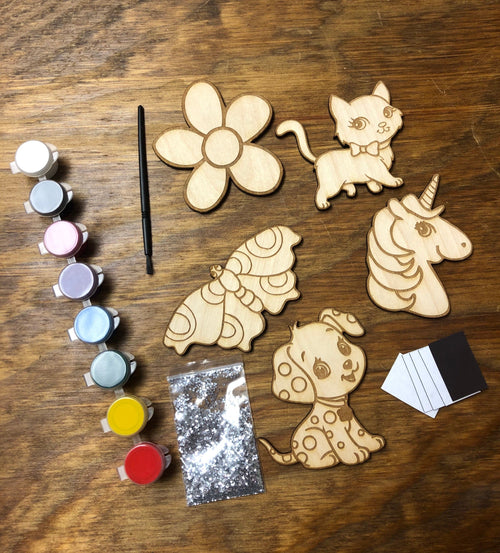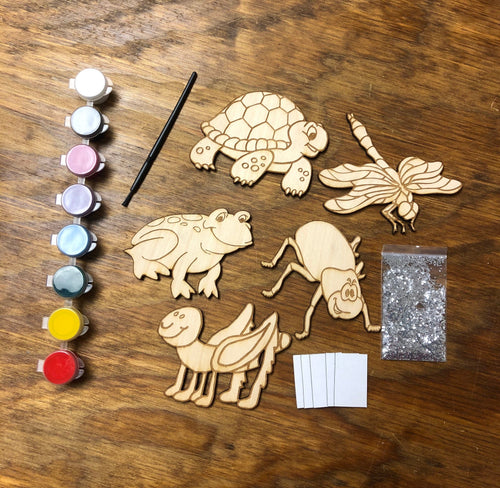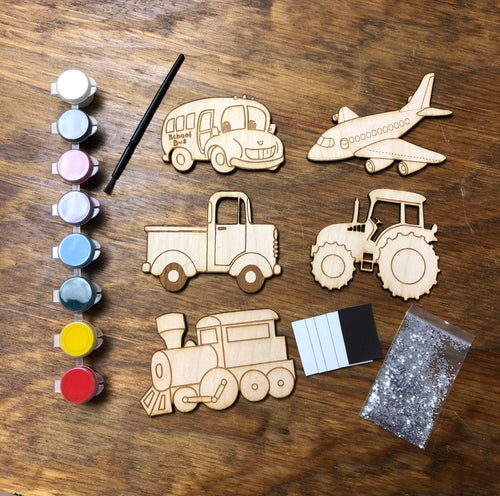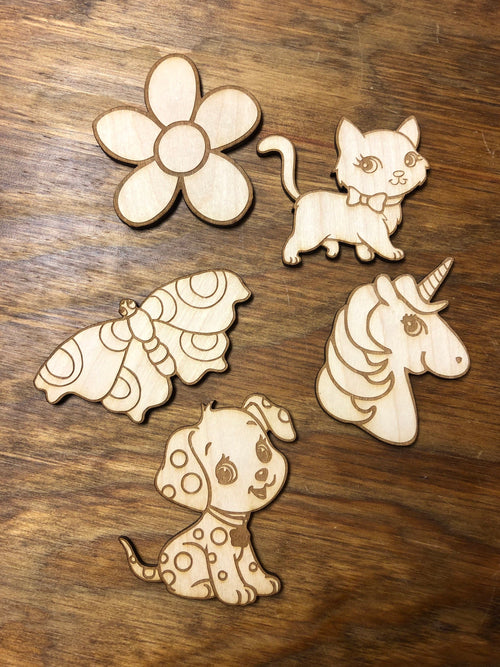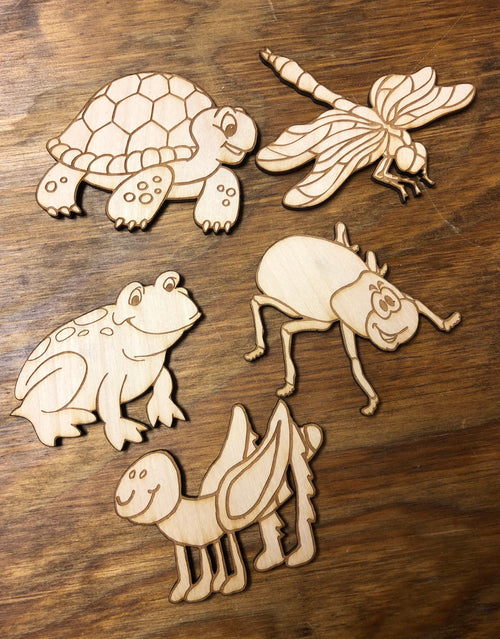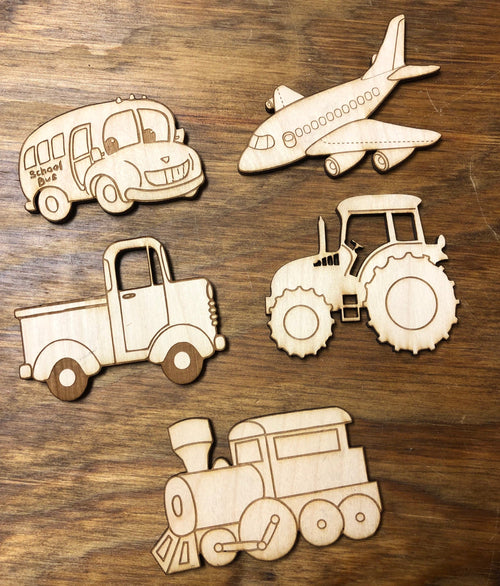 Magnet Paint Kits for Kids. Do It Yourself Painted Magnet Kits.
You can show content from product description or you enter custom description for all products. Choice is yours.
Unavailable
Refresh availability
Kids will enjoy craft time with these cute engraved do it yourself themed magnets for your girl or boy. They will provide hours of fun to let them paint and hang on the refrigerator when completed. 
Each kit includes:
5 wooden cut outs averaged size of 3.5" x 4" 
6 primary colors of acrylic non-toxic paints in closed plastic containers
1 paint brush
5 - 1" x 1.5" adhesive backed magnets
bag of silver or gold glitter
Choice of:
PETS/FLOWER has a cat, dog, butterfly, unicorn and a flower
INSECT KIT has a beetle, dragonfly, grasshopper, frog and a turtle
TRAVEL KIT has an airplane, bus, train, truck and tractor
There are slight imperfections in wood grains so each cut out surface will look different. Some may have small knots and the wood may change variation in color. These are laser cut so each piece may have wood burns on the edges but it will not take away from the overall appearance.
Check out our Fall Magnet Kits.