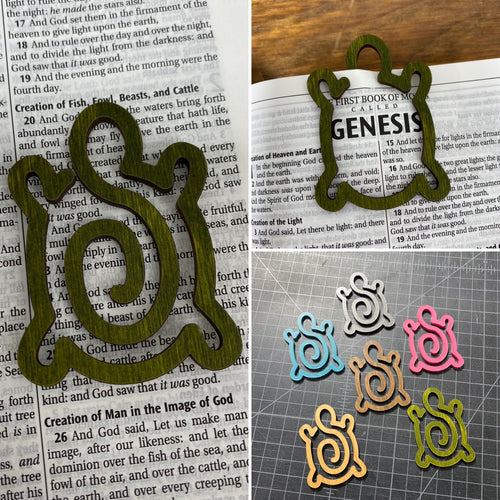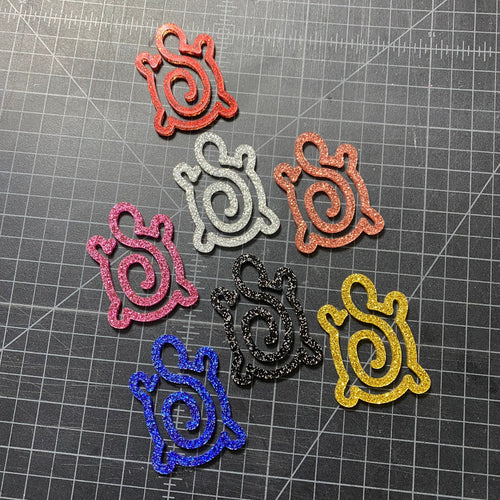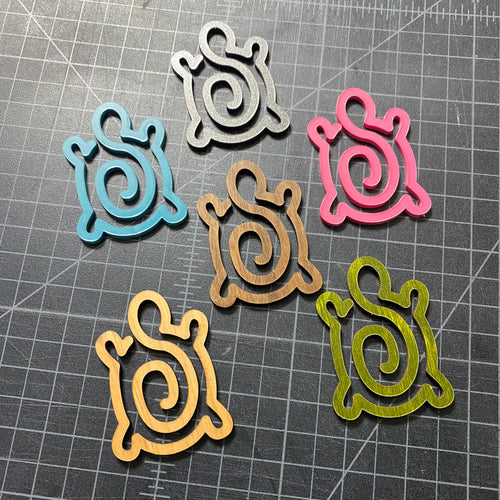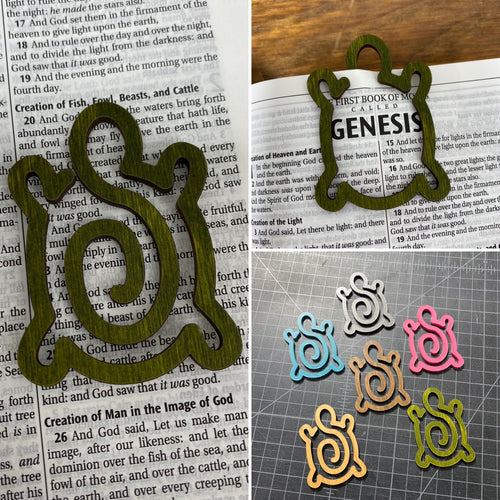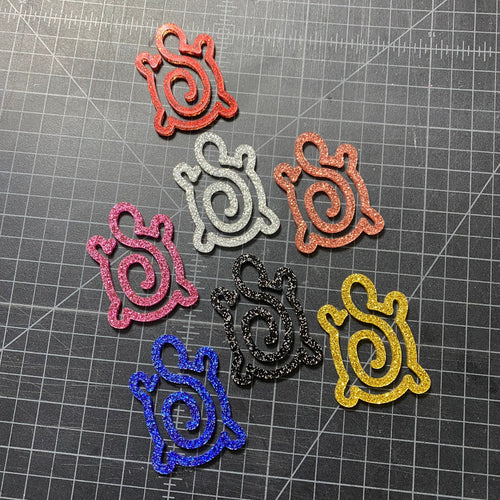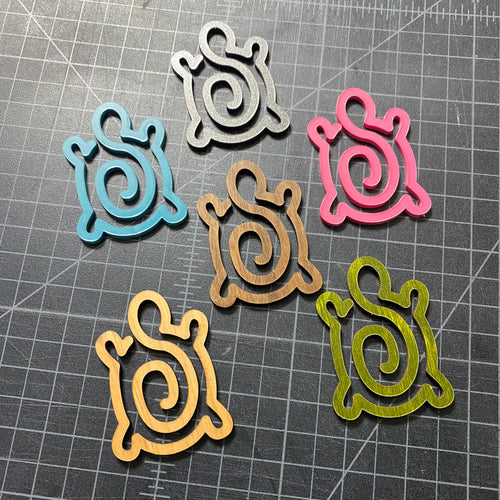 Turtle Bookmark. Book Marker. Page Holder. Turtle Paperclip. Plastic Bookmark. Kid Bookmark.
You can show content from product description or you enter custom description for all products. Choice is yours.
Unavailable
Refresh availability
This bookmark stands out with a cut out of a turtle's features. You'll never lose your place when you add this functional accessory to your book collection. Featuring laser cut acrylic plastic or wood. It's a unique way to showcase your love of turtles.
Measures almost 2.50" x 2.25". Comes with a printed card on stock paper that says slow and steady wins the race or a blank one.
Choose from several colors.
If you would like a bulk amount for a discount please send us a message and we would be happy to help you.