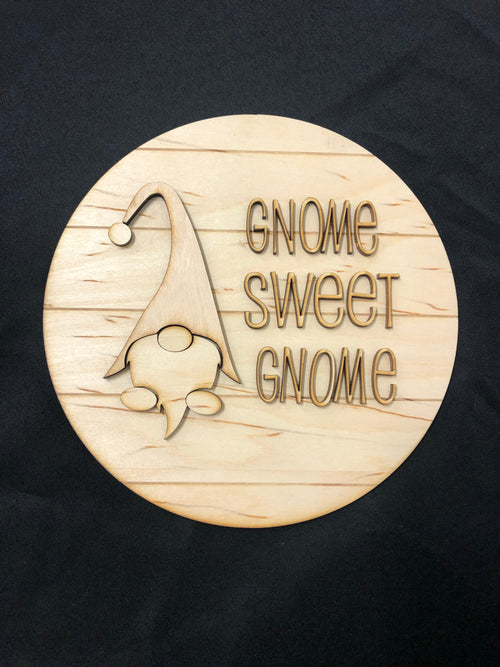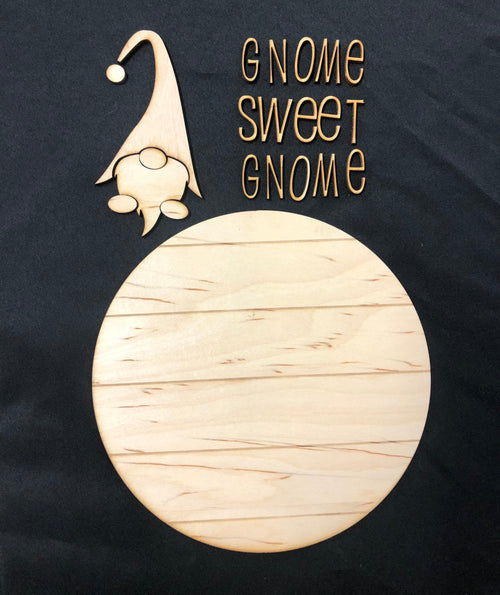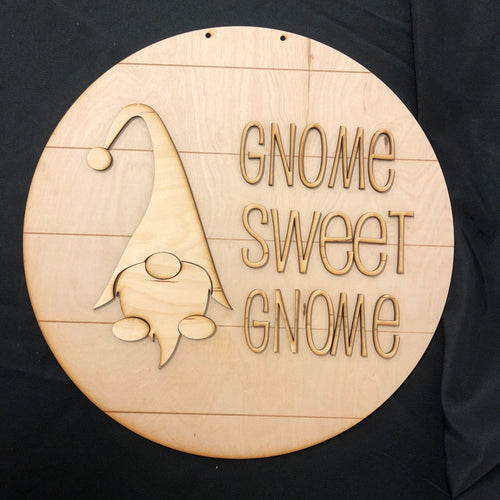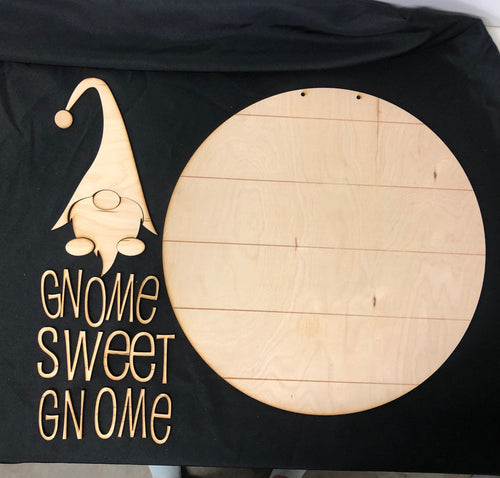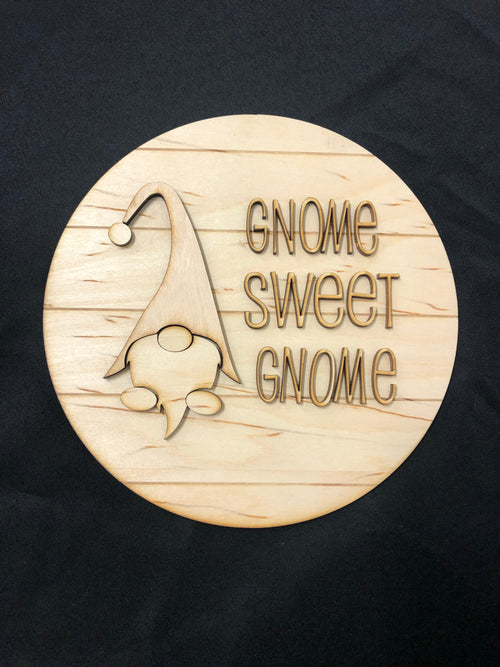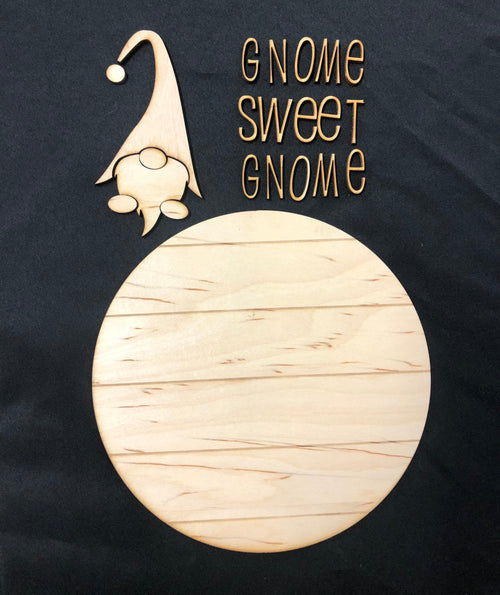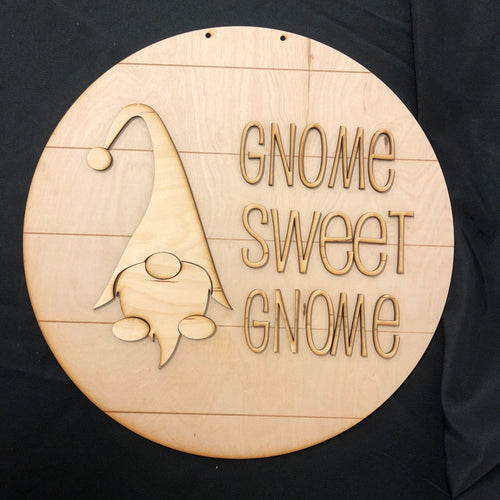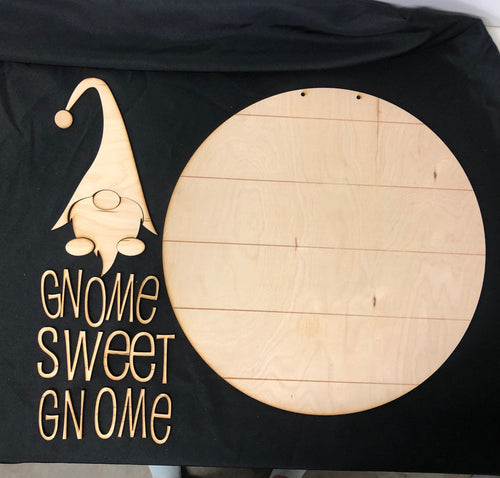 Shiplap DIY Gnome Wooden Sign. Gnome Sweet Gnome Farmhouse Decor. Paint It Yourself.
You can show content from product description or you enter custom description for all products. Choice is yours.
Unavailable
Refresh availability
These gnome wooden kits will make your farmhouse decor festive for the holidays.

You can choose from 2 sizes to paint it yourself.
*10 inch round shiplap no hanger
*18 inch round shiplap with 2 holes for hanging

These are laser cut out of 1/4" birch plywood and are left up to you to decorate with paint.

You will only receive the wood cut outs with gnome and the words Gnome Sweet Gnome along with the round shiplap sign size of your choosing. 

NO paint
NO glue
NO ribbon
NO hanger will be included.
*Since this product is made from wood each piece will be slightly different from one another due to the wood grains. The wood is laser cut so the edges of each item can be slightly charred due to the cutting process. It can always be sanded or painted.