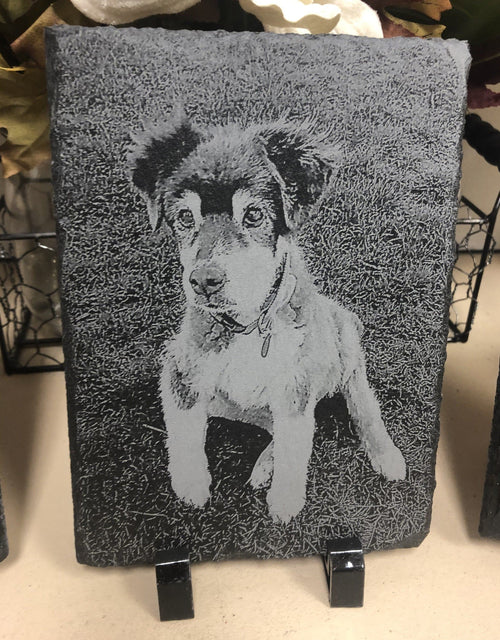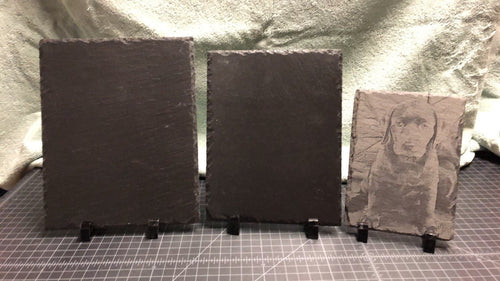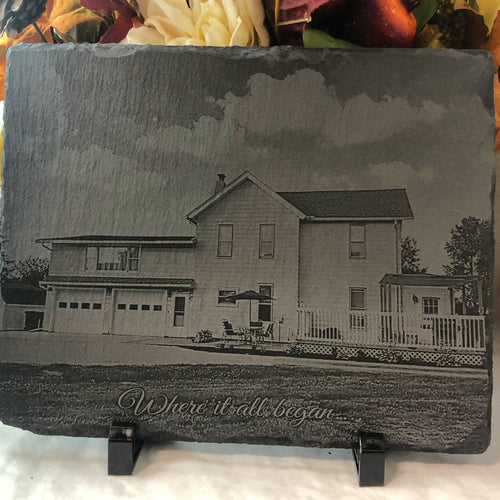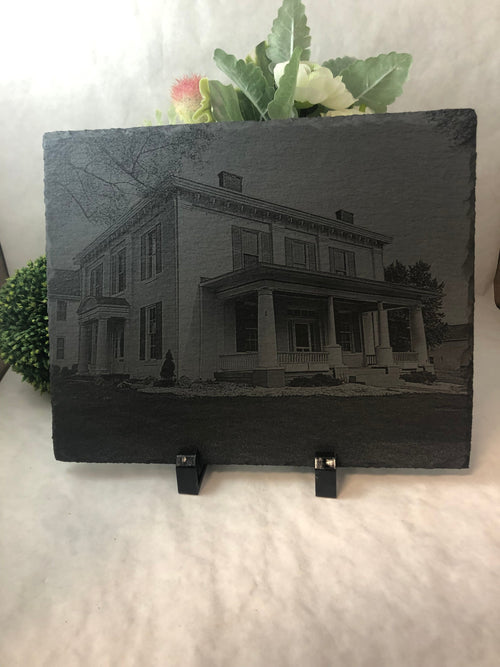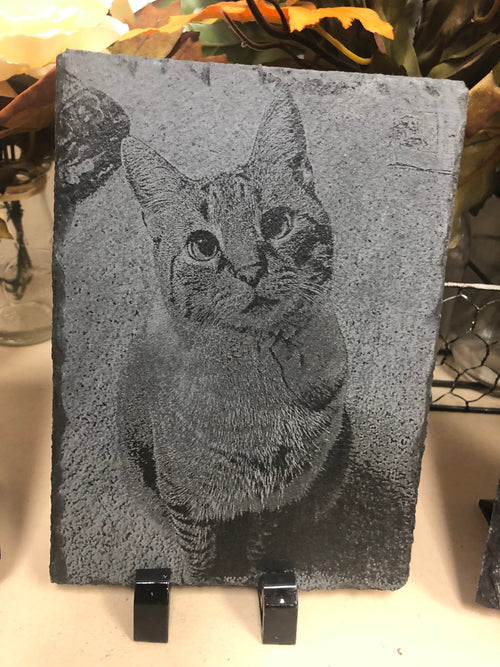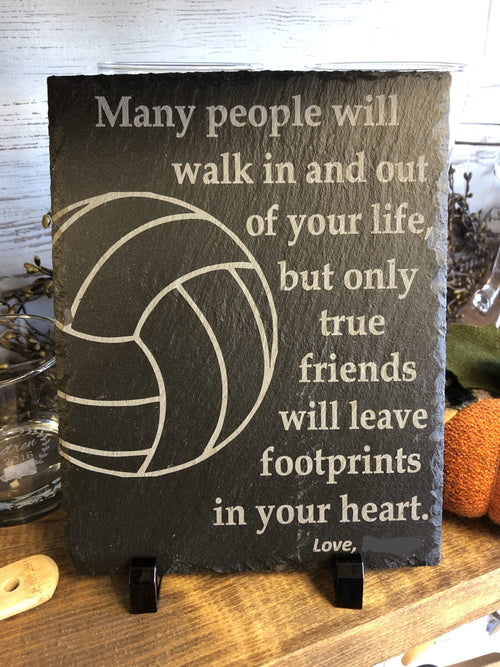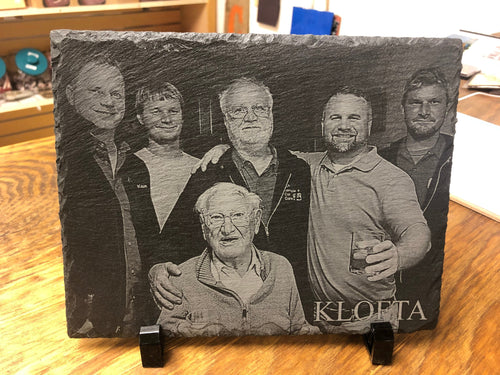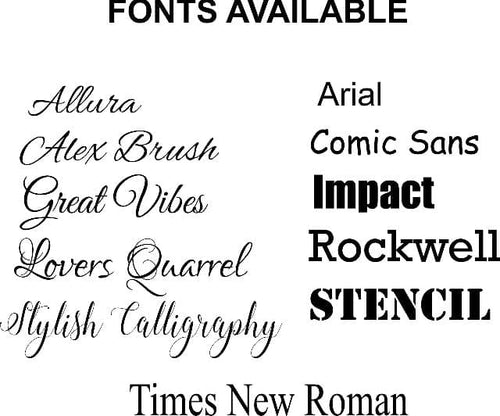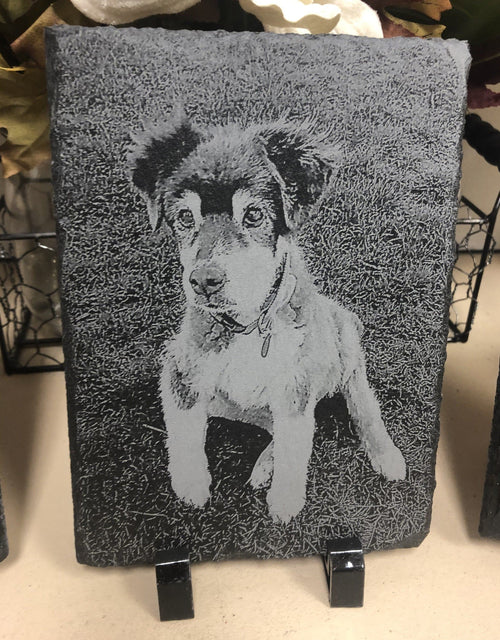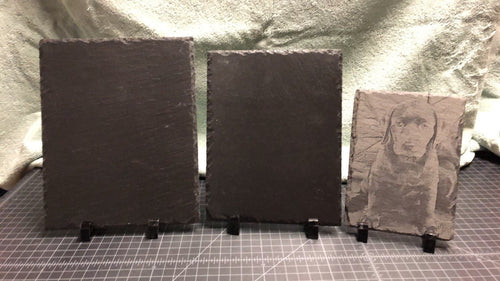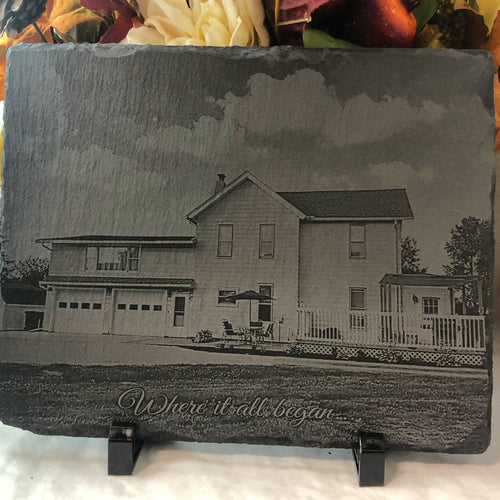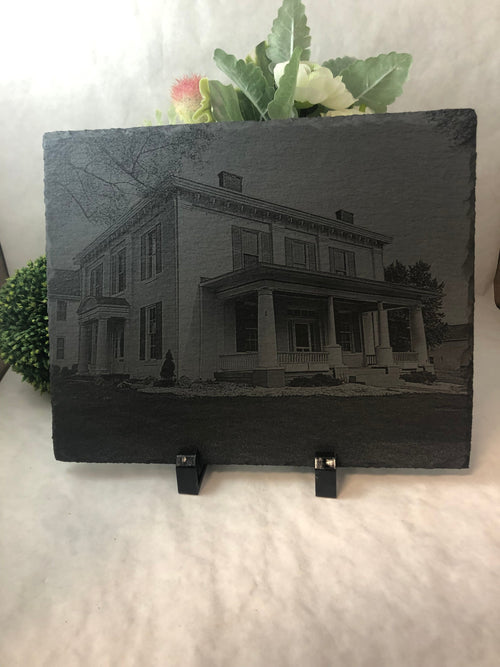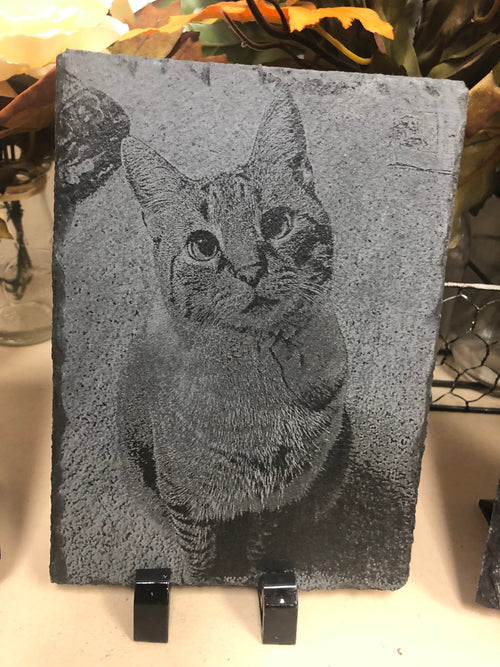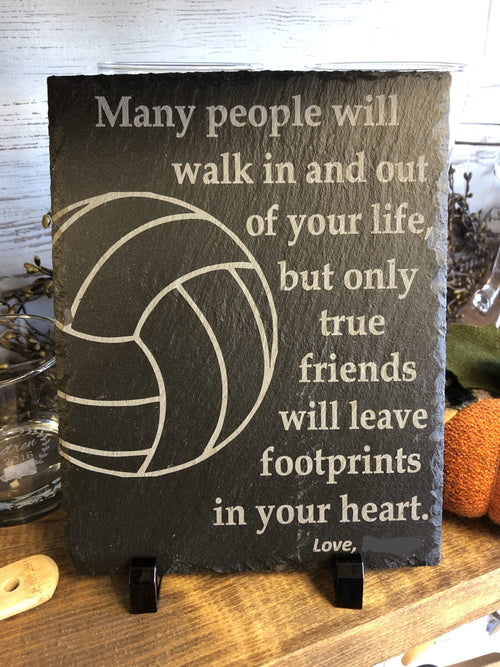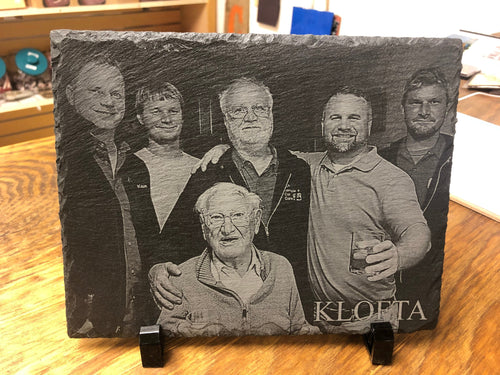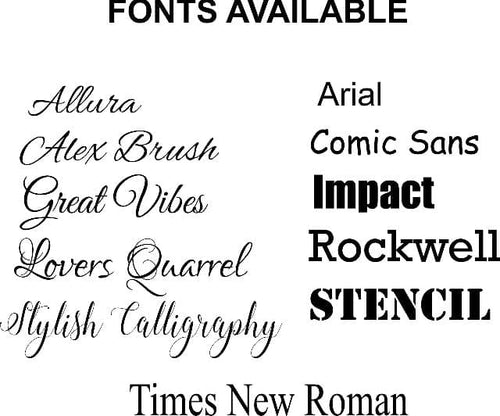 Photo Engraved Slate with Easel. Memorial Slate with Photo. Realtor Gift.
You can show content from product description or you enter custom description for all products. Choice is yours.
Unavailable
Refresh availability
These make great memorial, anniversary, birthday or retirement gifts. We take your clear digital photo and transfer it to slate. Possible photo options would be a couple, a pet, a recently deceased relative, a newly born baby, a wedding or a favorite event. They can be placed in an easel for an elegant display or laid flat.
Each slate piece is uniquely designed. It is charcoal in color and engraves a light gray. It has a rough stone outside border. All slate is different and no two will be alike. 
Made of actual stone with chipped edges. Sizes may vary.
Comes with 4 foam dots on the back, and 2 plastic easels.
All slate items are coated with a scratch resistant Food Safe Coating.
Your choice of landscape or portrait.
There are 3 choices: 
5" x 7" x 1/4"
7" x 9" x 1/4"
8" x 10" x 1/4"
IMPORTANT: When placing your order please upload your clear scanned image via jpeg file. Clear pixelated photos work best. We will not be responsible for a blurry engraving if the image you upload is blurry. No shadows in the photo work best.