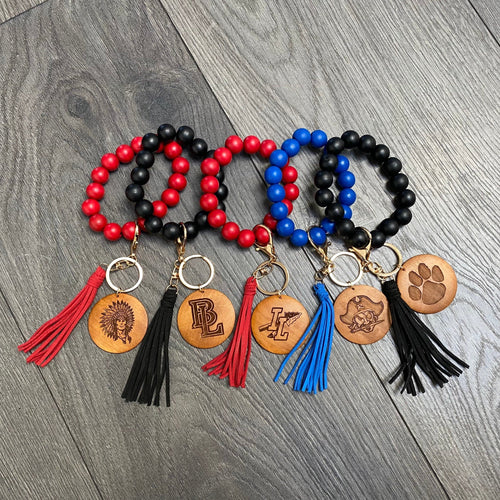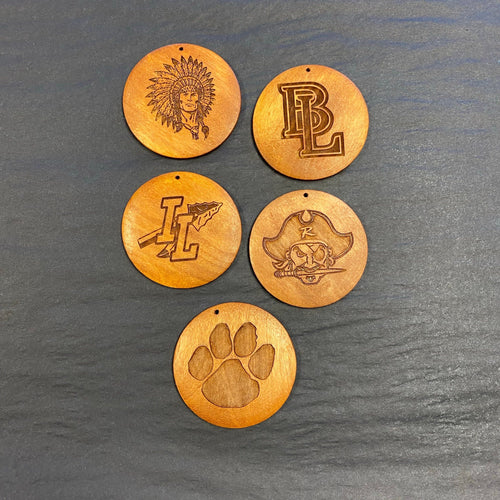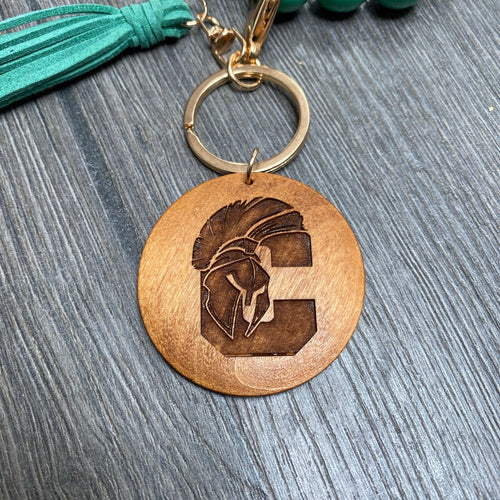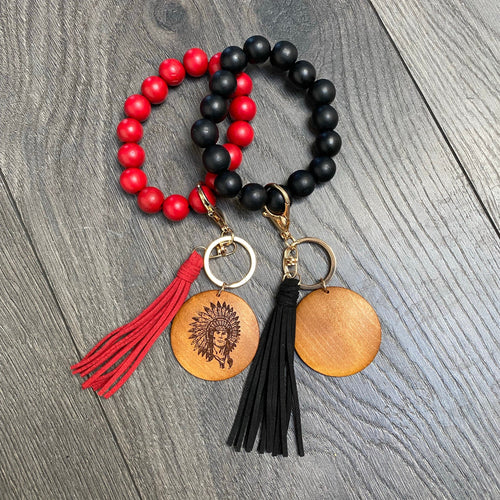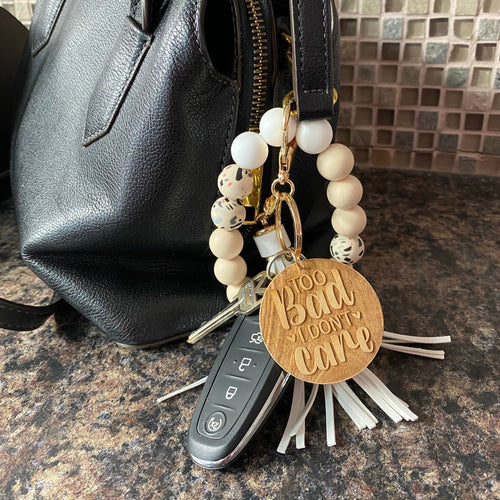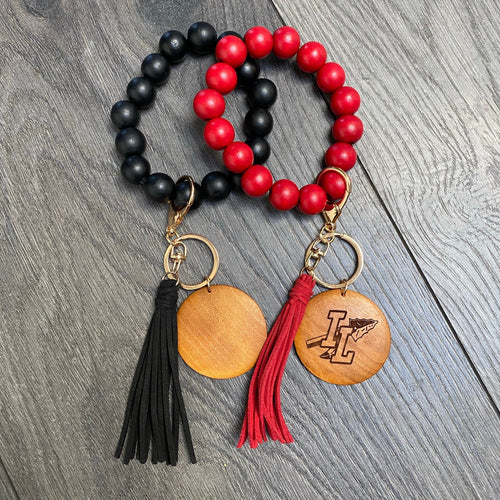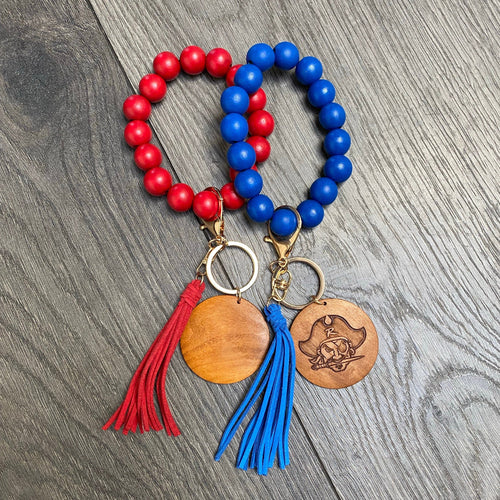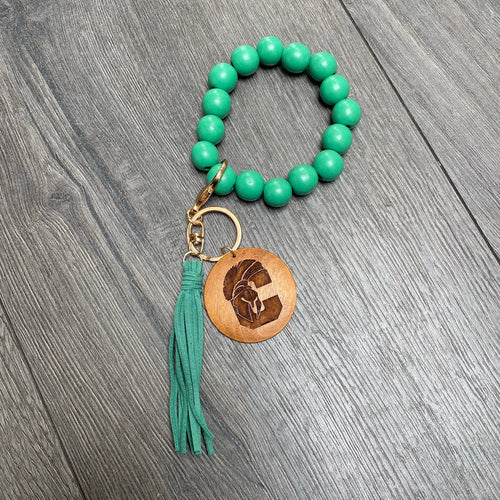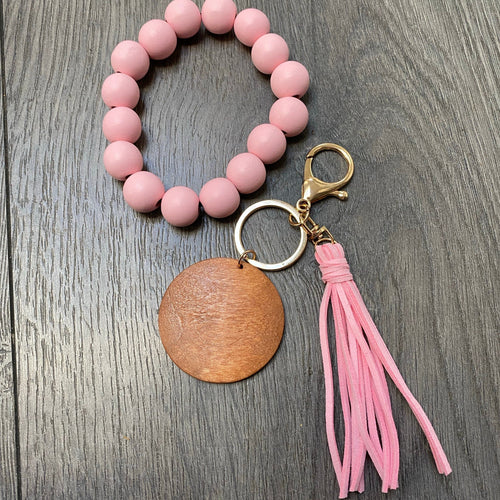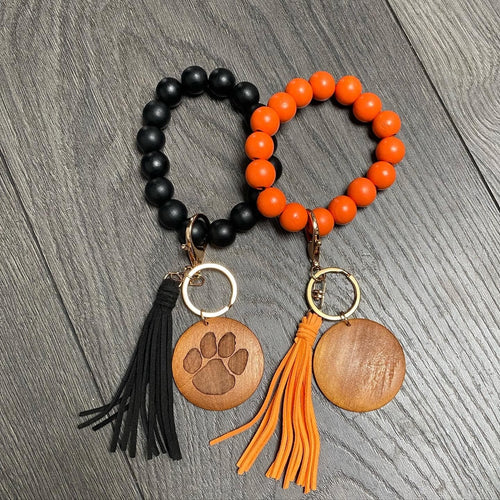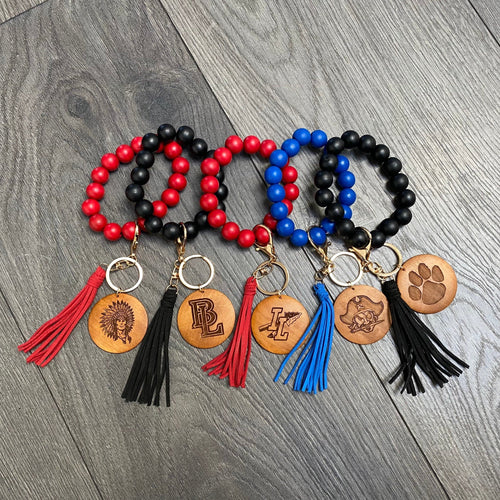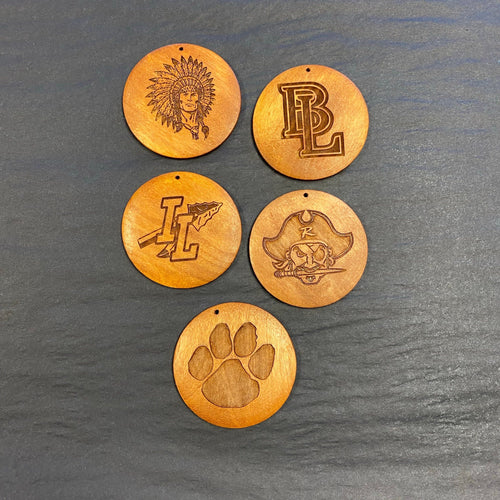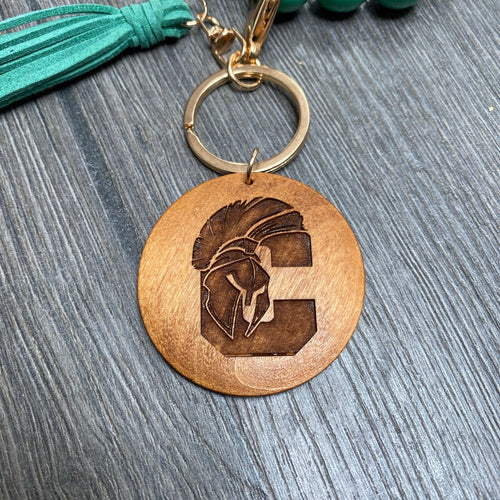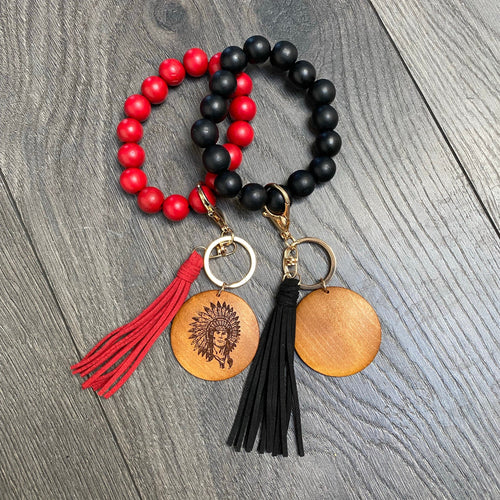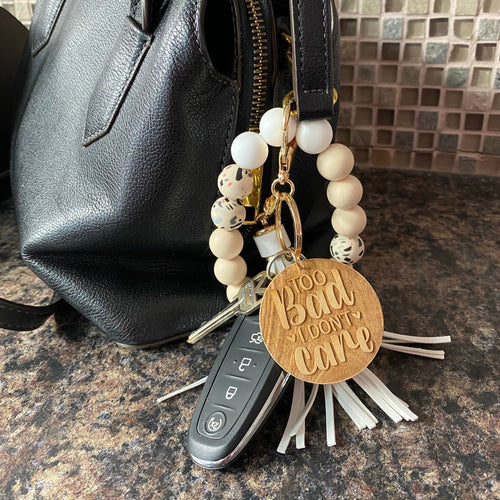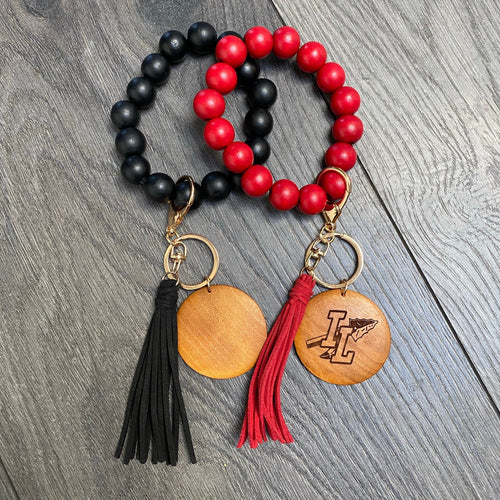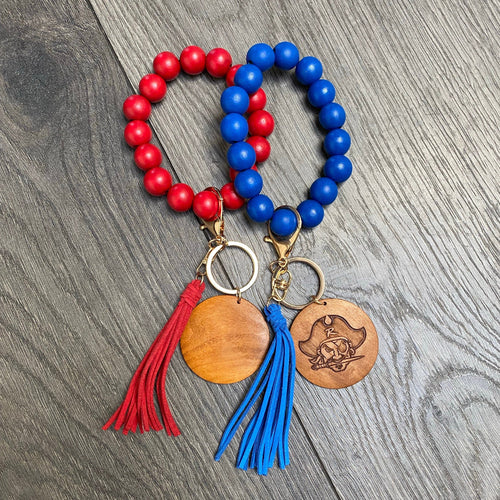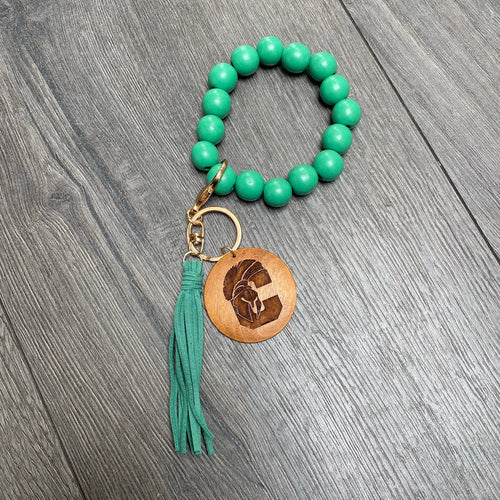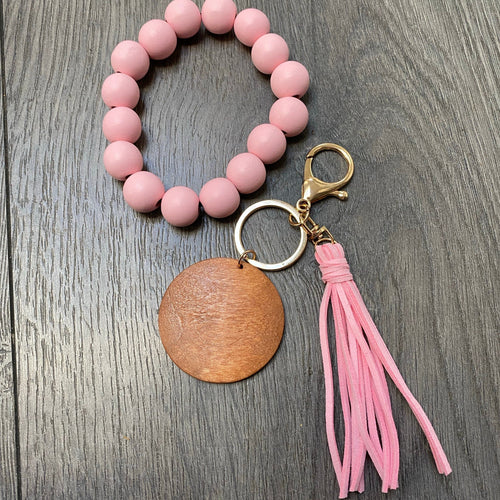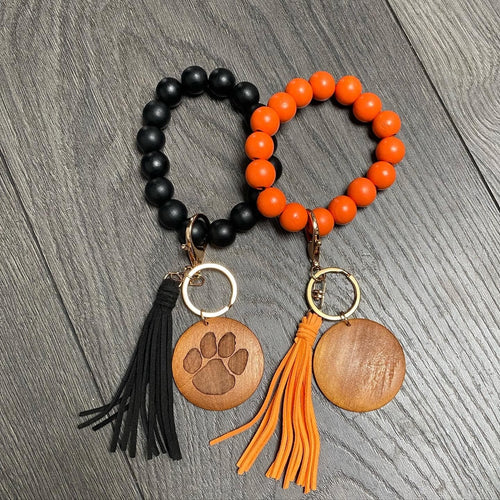 Logan County Ohio Schools WOODEN Wristlet Keychain. Stretchy Bangle Wristlet with Engraved Pendant. Bangle Key Ring. Gift for Her.
You can show content from product description or you enter custom description for all products. Choice is yours.
Unavailable
Refresh availability
These cute wooden beaded wristlet key chains are a great way to keep track of your keys and identification. They stretch easily to fit around your wrist or arm and have a clip to attach to your purse or bag. All wooden wristlets come with an engraved 2" cherry wood pendant which is a great way to personalize your keychain; and the coordinating faux leather tassel is an added touch.

We have all of the local school logos that are that are engraved on the wooden pendant. No two wood discs are the same due to the grains of the wood. This is what makes each wristlet unique.

Schools offered:
Bellefontaine
Benjamin Logan
Calvary Christian
Indian Lake
Riverside
West Liberty Salem

There are 5 colors to choose from:
Black
Red
Royal blue
Green
Orange
IF YOU WOULD LIKE TO SELL THESE FOR A FUNDRAISER PLEASE MESSAGE US TO WORK SOMETHING OUT.
Check out our wide array of wristlet keychains in our GIFTS FOR HER section.