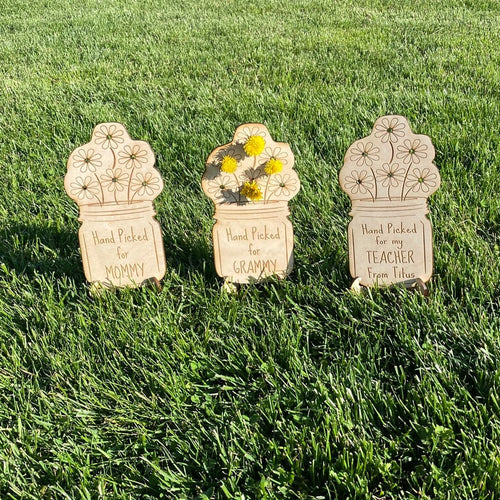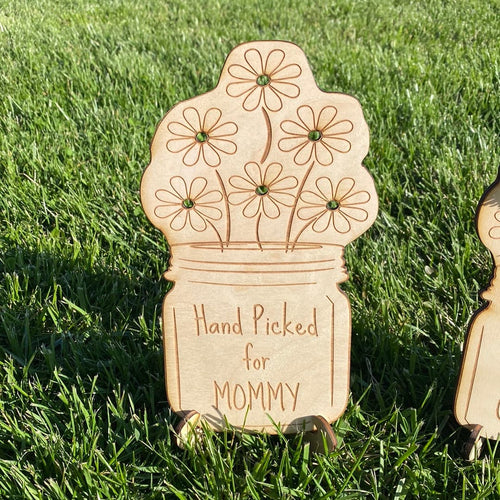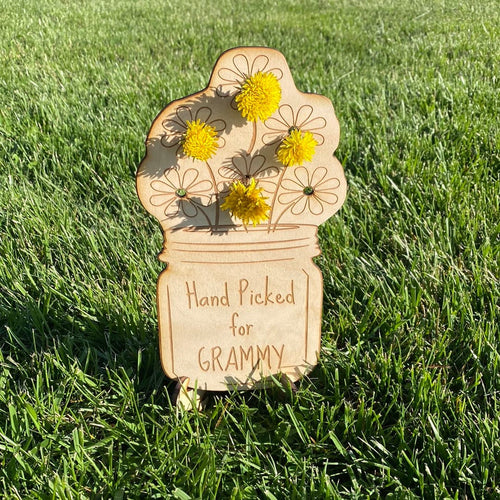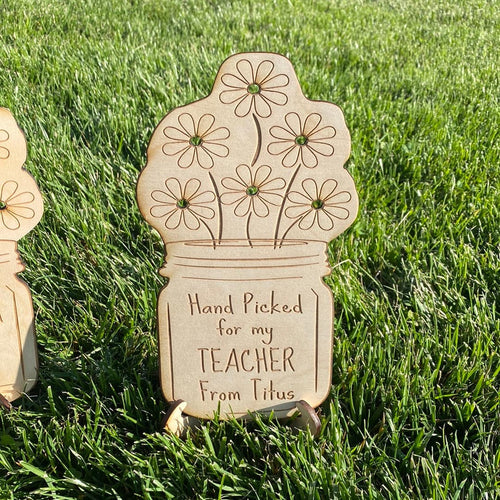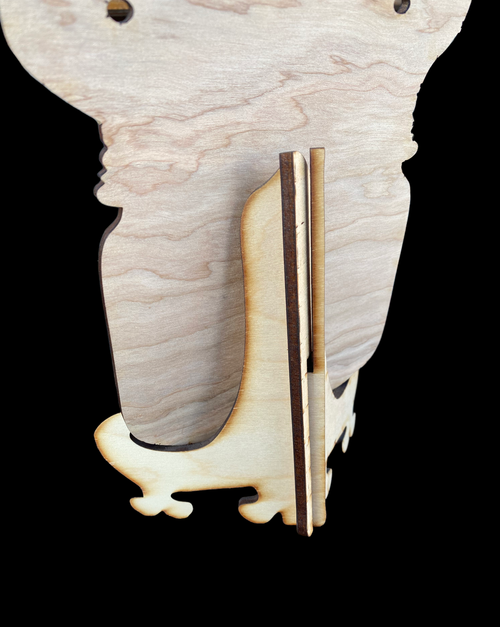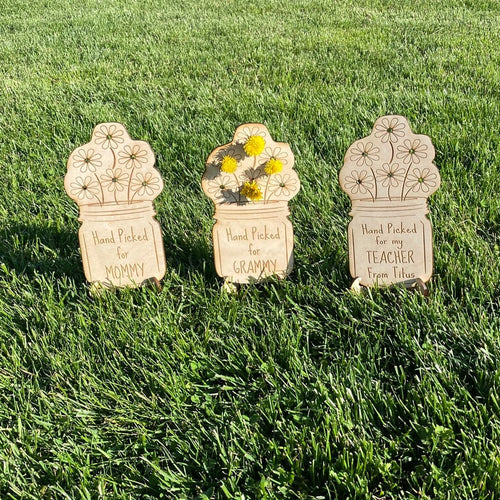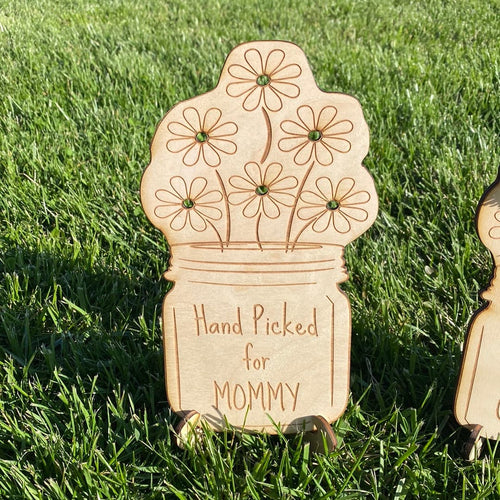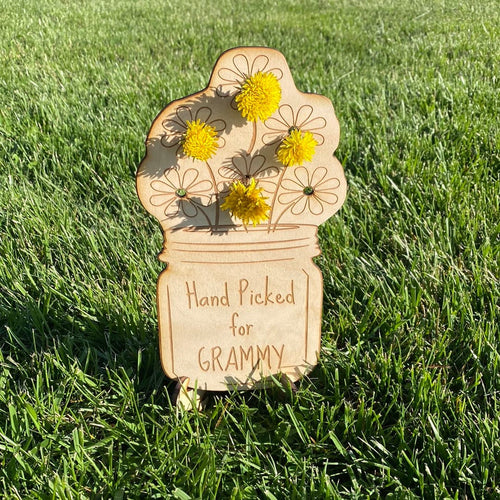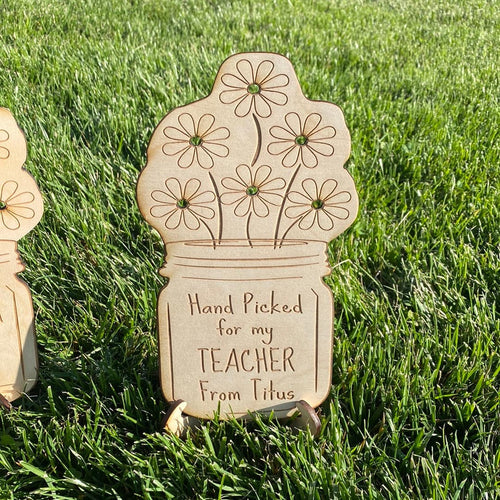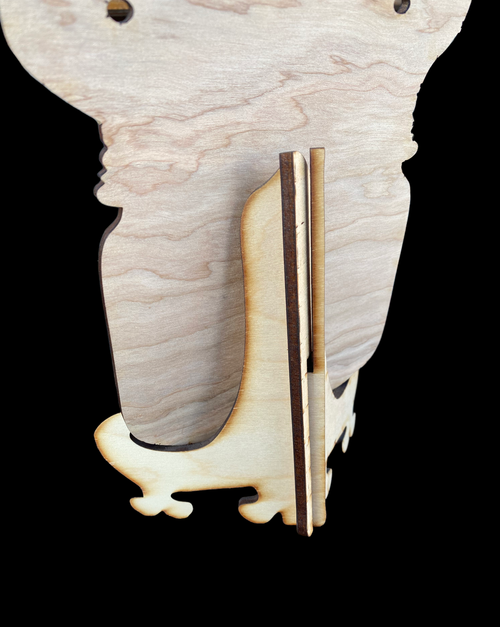 Hand Picked Flower Wooden Holder for Mommy. DAISY Flower Holder with Stand. Grandma Flower Holder From Kids.
You can show content from product description or you enter custom description for all products. Choice is yours.
Unavailable
Refresh availability
Hand picked flower holder sign with stand for mom or grandma. The kids or grandkids enjoy picking dandelions or small flowers in the garden or yard. This is a cute way of displaying their bouquet.

Each sign is laser cut and engraved out of 1/4" maple or birch plywood. Each unfinished mason jar flower holder has an easel for a stand.

Measures 6" x 9.5". Easel 3.5" x 5.5".

Choose from 6 designs:

*Hand picked for Mommy
*Hand picked for Grandma                                                                                            *Hand picked for my Teacher
*Hand picked for my Teacher with name
*Hand picked for Mommy with names
*Hand picked for Grandma with names
CUSTOM MESSAGE BOX: Please add names needed if choosing design with names. 

PLEASE NOTE: You can change Mommy to Mom or Mama or Grandma to Grammy, Gram or Nana. Please say that in the notes section when checking out.

Check out this same flower holder but with more holes Dandelion Flower Holder.