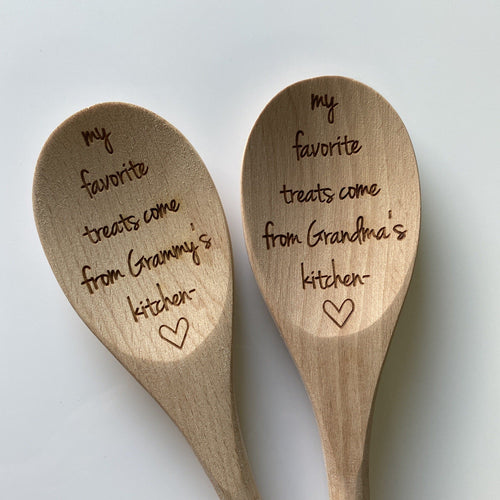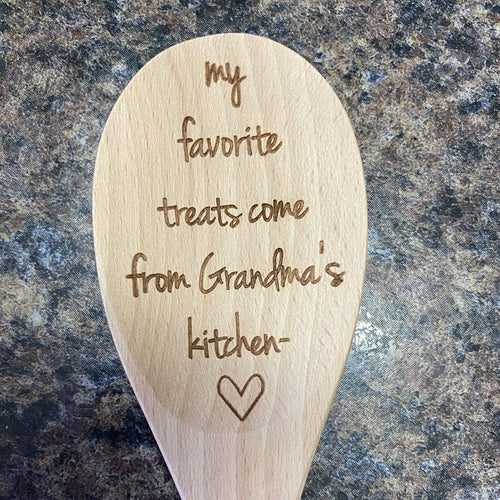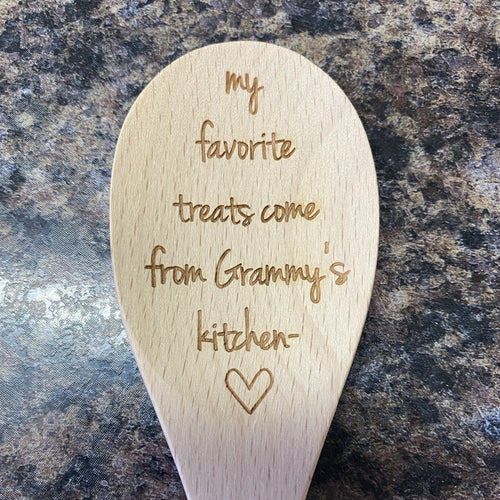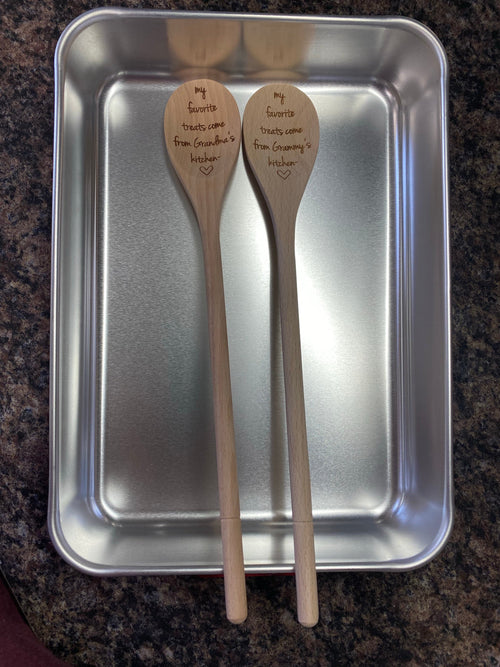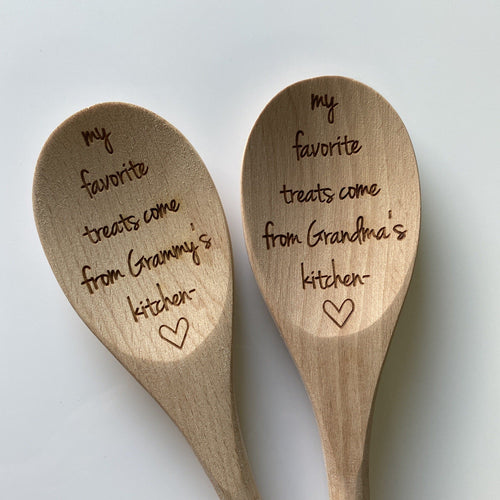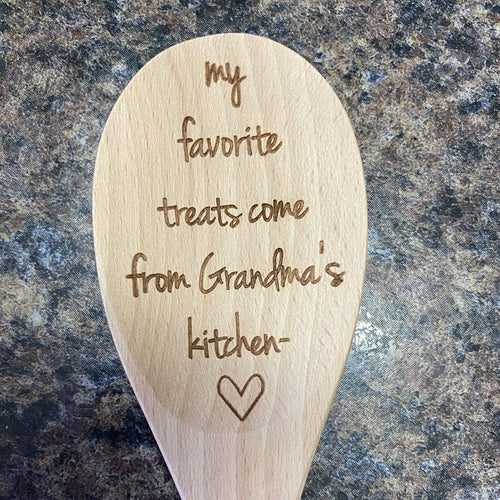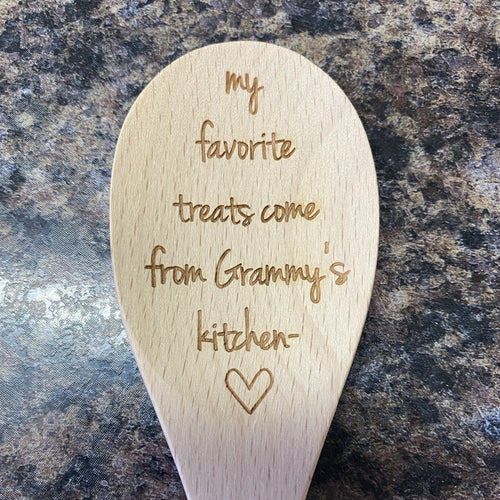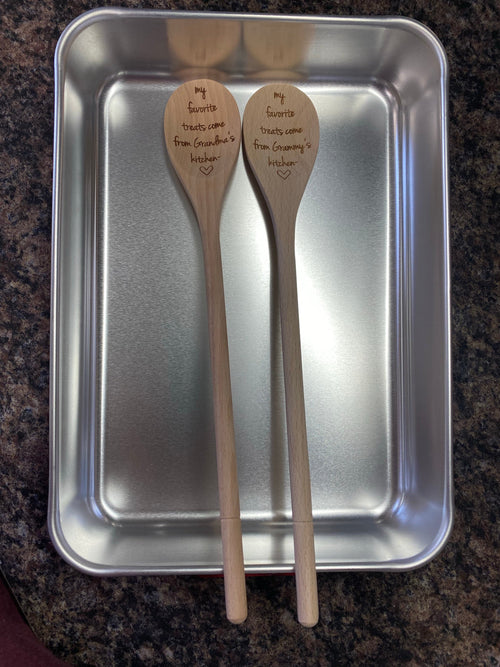 Grandma's Wooden Engraved Beechwood Spoon. Grammy's Kitchen Beechwood Spoon.
You can show content from product description or you enter custom description for all products. Choice is yours.
Unavailable
Refresh availability
The smell of grandma's cooking is like no other. Give her a gift that she can use in her kitchen. An indispensable kitchen tool, this spoon is made of durable yet lightweight beechwood and features a 1/2" diameter handle, perfect for mixing even the thickest doughs and batters.

This wooden spoon is engraved "My favorite treats come from Grammy's Kitchen" or "My favorite treats come from Grandma's Kitchen." These are an upgrade to our popular bamboo spoon.

The laser engraving is permanently engraved into the ladle part of the spoon. It is placed on the inside part of the spoon and reads from the bottom of the spoon up to handle.

They are made of bamboo and measure 14" x 1/2" round handle. There may be slight imperfections in the wood grains so it is possible that every spoon may not look the same.

If you would like this customized please send us a message and ask.