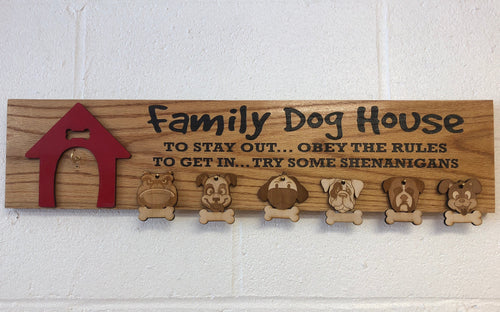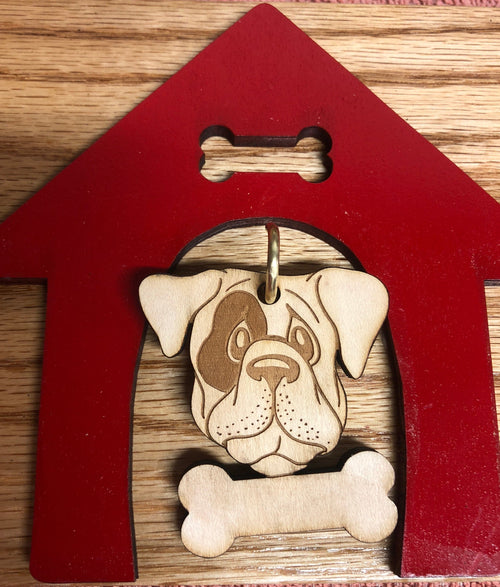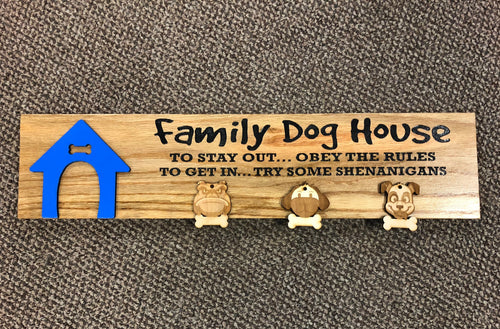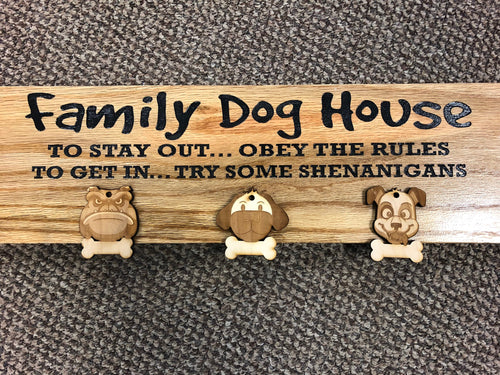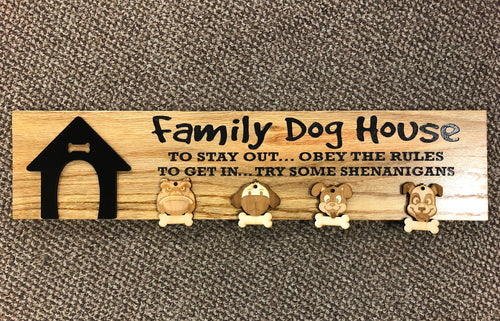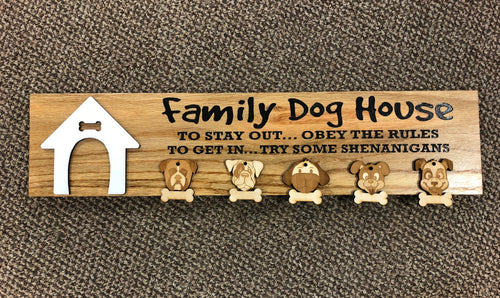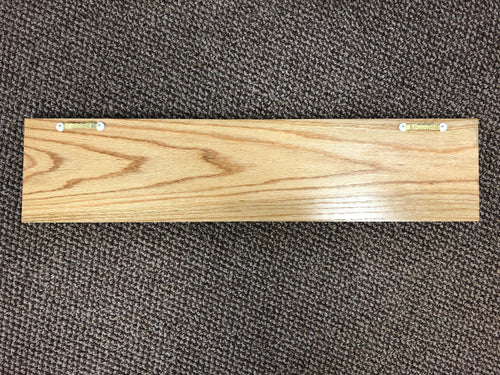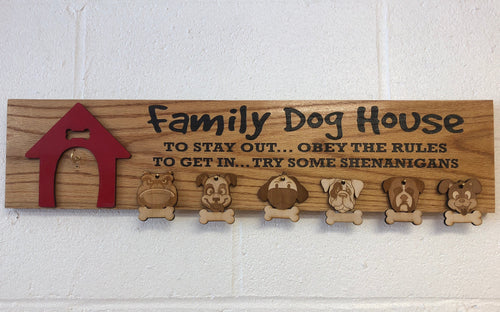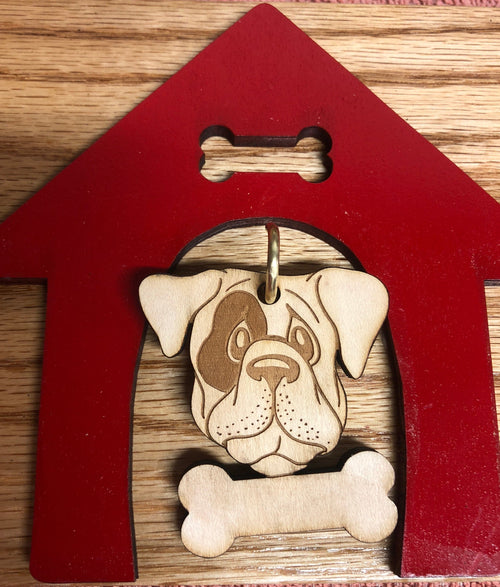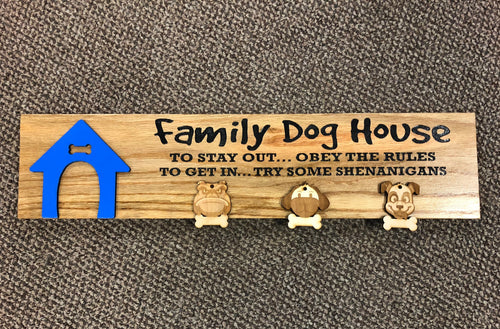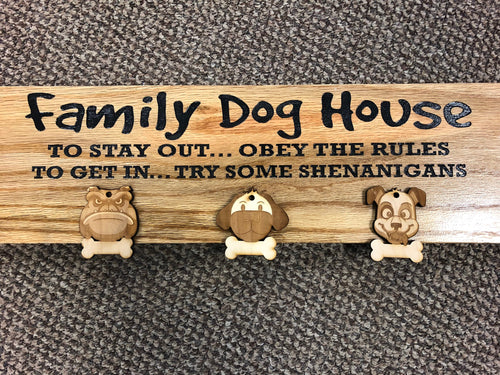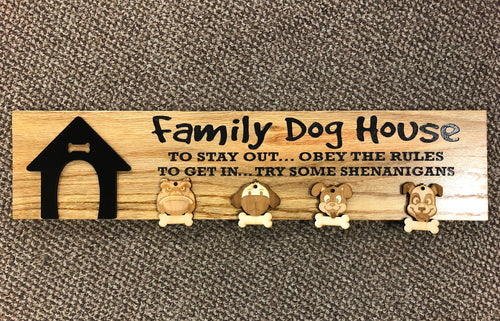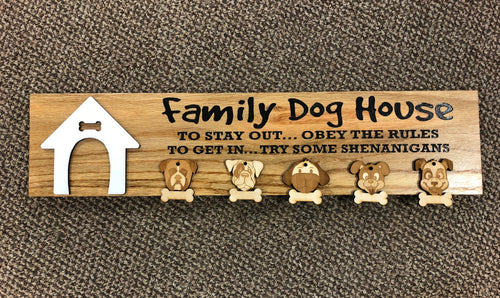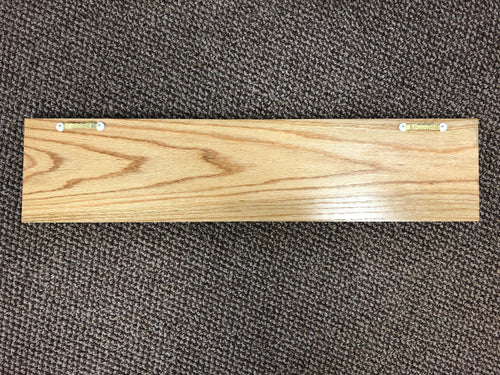 Family Dog House Wooden Sign
You can show content from product description or you enter custom description for all products. Choice is yours.
Unavailable
Refresh availability
Family dog house engraved sign. Fun way to keep track of who hasn't behaved in the house by placing their personalized dog in the dog house for the day. This is a replica of the popular 1950's family dog house sign.

Engraved area reads "Family Dog House, To Stay Out...Obey the Rules. To Get In... Try Some Shenanigans."

Comes with 3 cut out wooden dogs and can get up to 7 dogs. If you need more please message us for pricing details.

Dog house sign measures 23 1/2"" x 5 1/2"" x 3/4". It is made with oak and we hand paint each of the letters in black and then seal the board. The dog house outline is cut out and painted and then glued down to the board.

It comes with hangers to hang your number of dogs you choose and has a brass hook in the dog house. Comes with 2 picture hangers on back to hang.

Variety of dogs are laser cut out and left unsealed so you can personalize each one on the blank bones.

Each board has a unique wood grain so every board will vary slightly in color.

Please choose color of dog house in black, blue, red and white.
Please choose how many dogs from 3-7 quantity. Dogs will come as a variety.