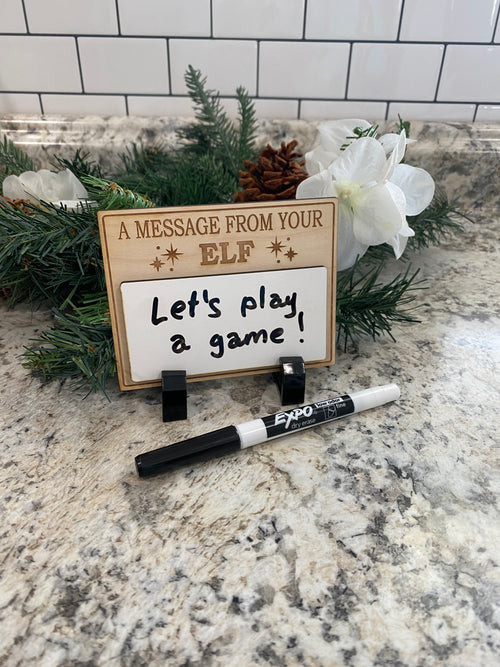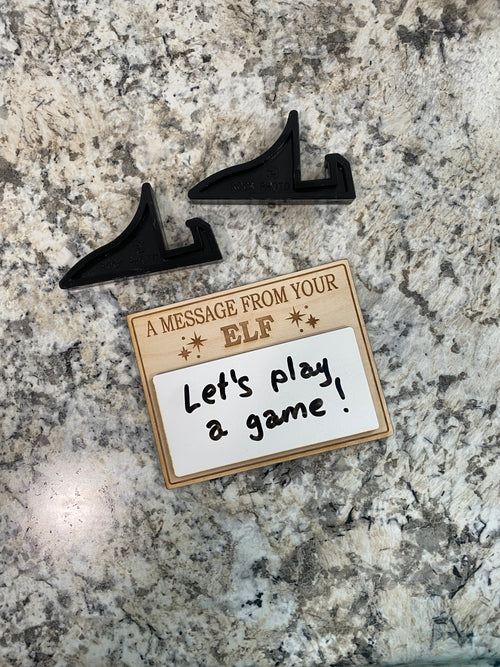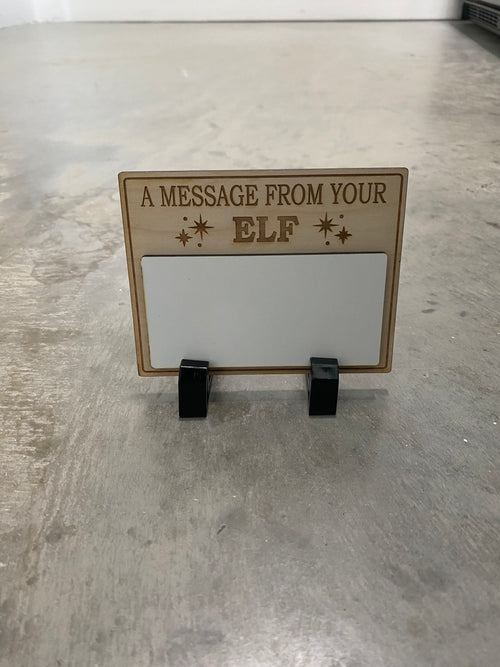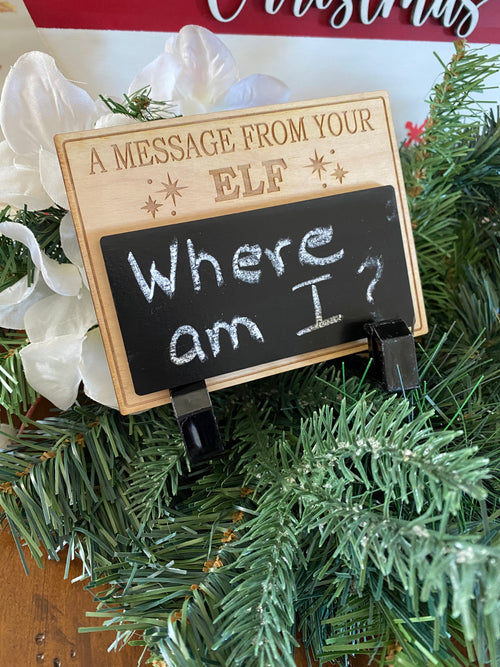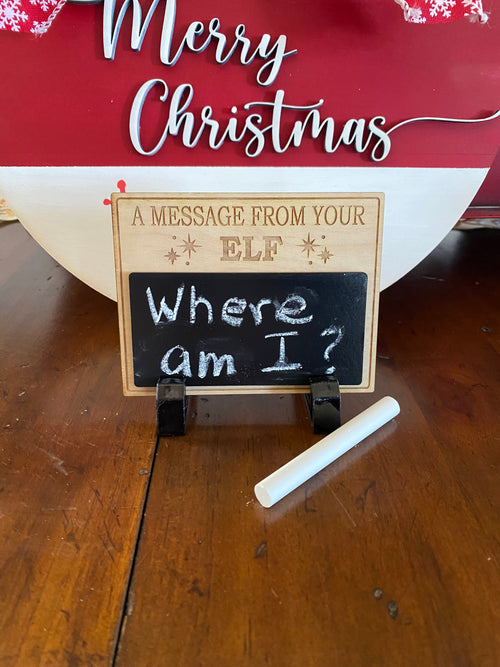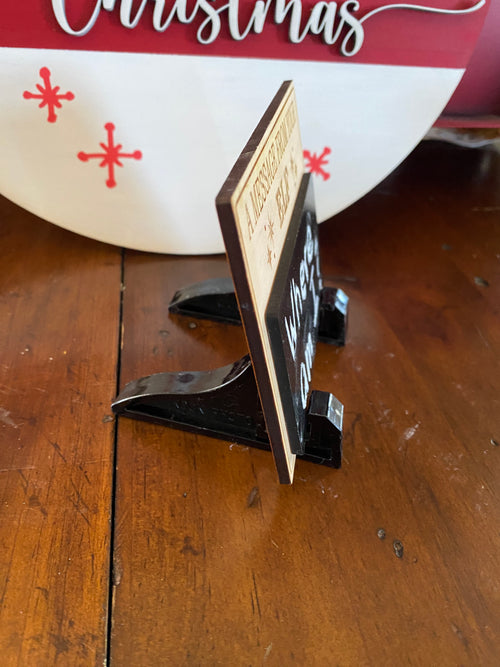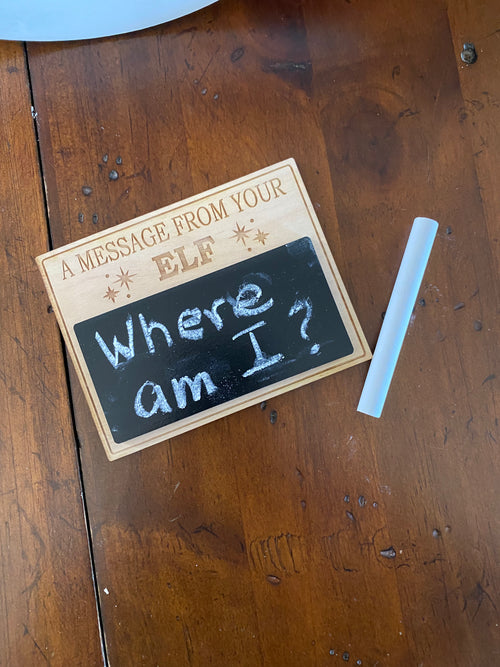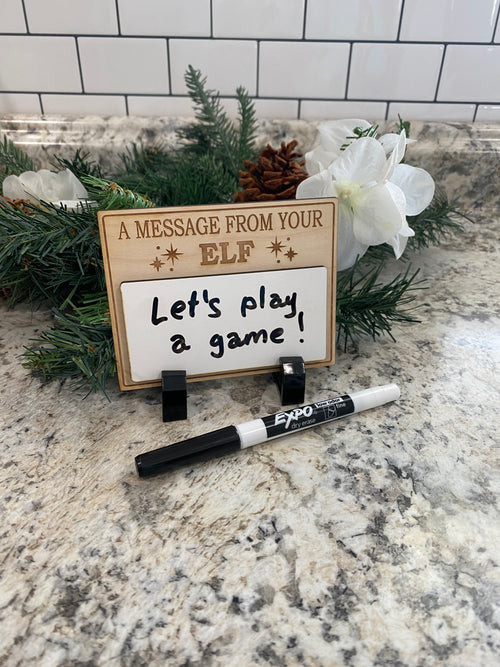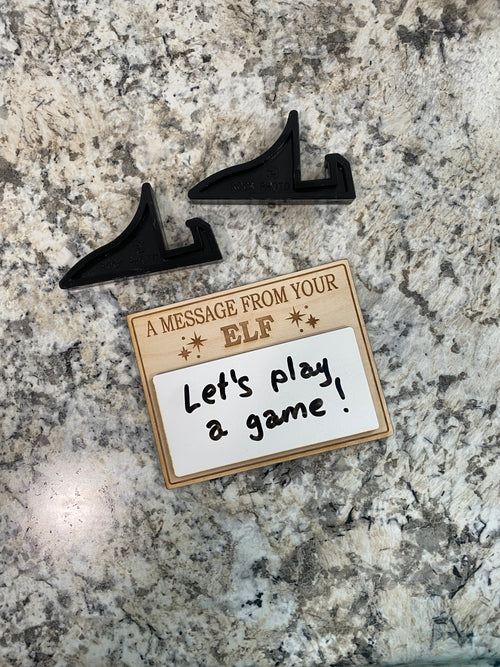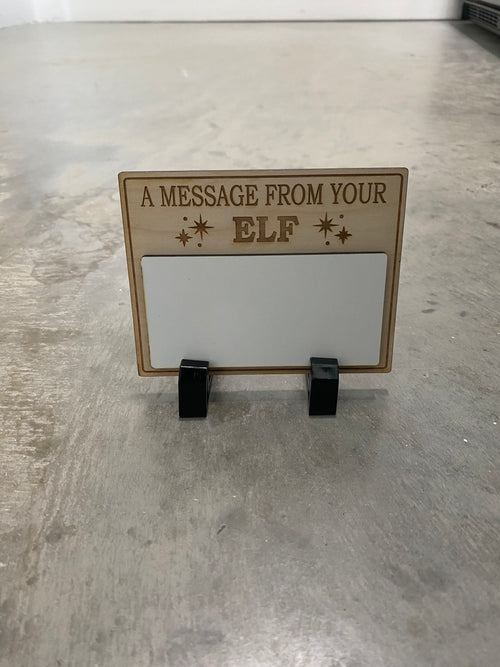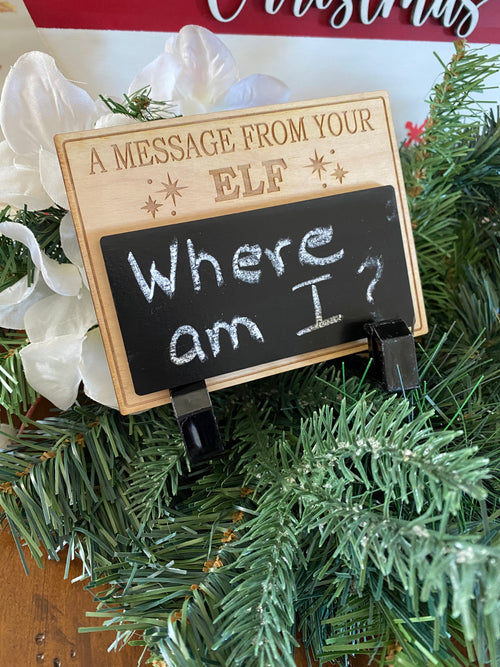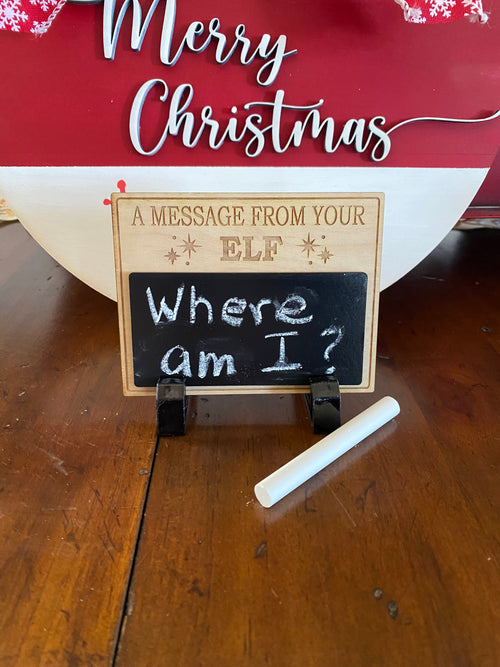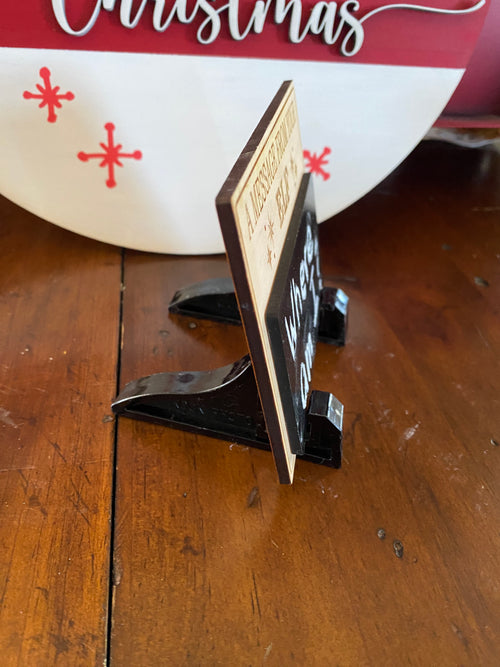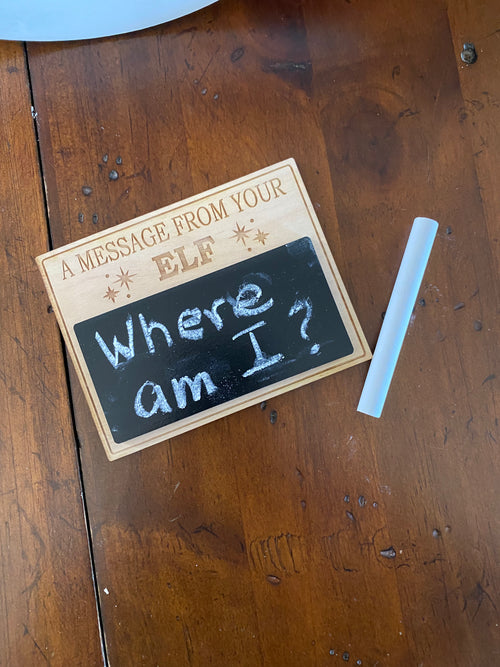 Elf Sign. A Message From Your Elf Sign. Dry Erase Elf Sign. Reusable Chalkboard Holiday Sign.
You can show content from product description or you enter custom description for all products. Choice is yours.
Unavailable
Refresh availability
An engraved "Message from your Elf" dry erase or chalkboard sign. Display a new message daily with this reusable engraved message board. 
The sign is made out of birch plywood and either dry erase or chalkboard adhered to the front. It also comes with a pair of easels for display. There is NO marker or chalk that comes with it. 
Measures 3" x 4" x 1/2".
Due to the natural grain of wood, this product may differ from piece to piece as every piece of wood has slight variance's in color and grain. That is what makes each sign unique.