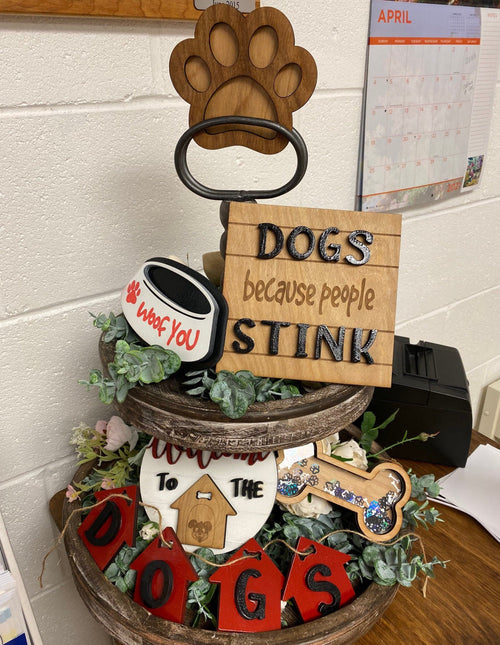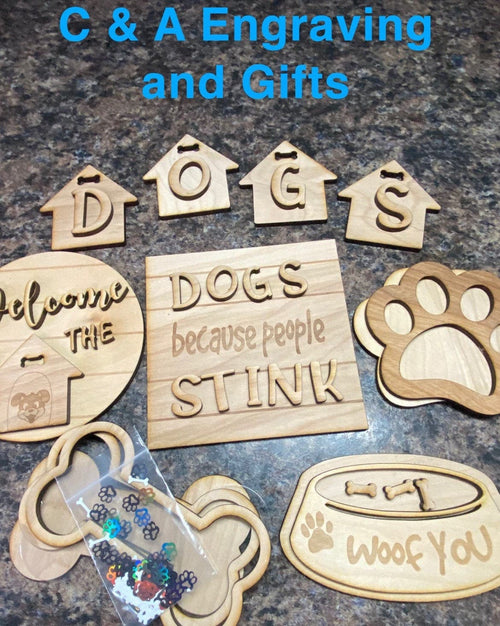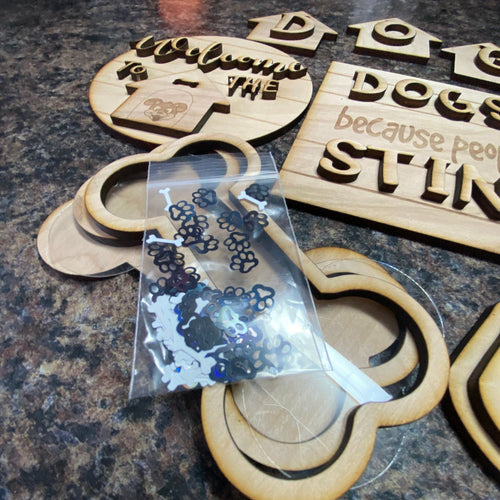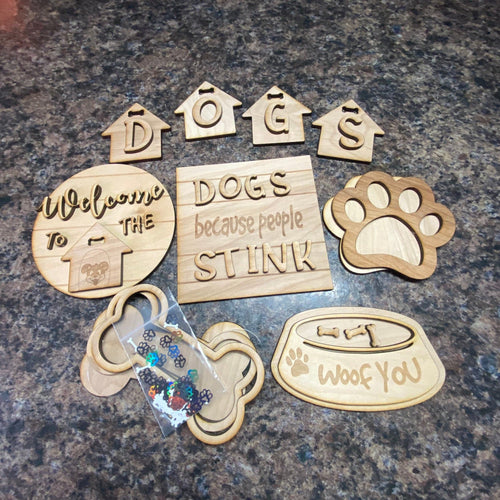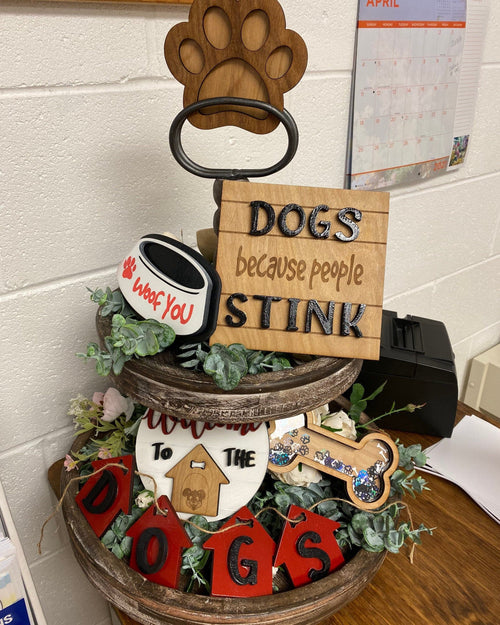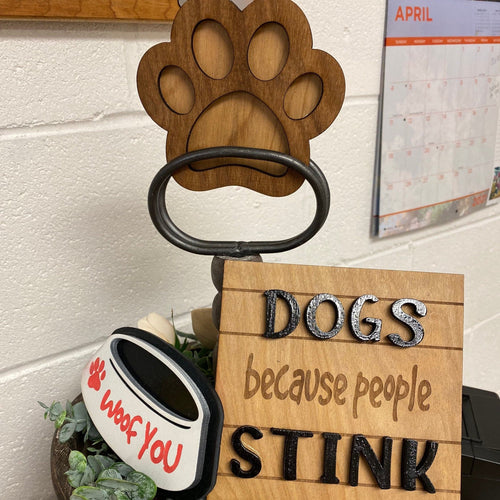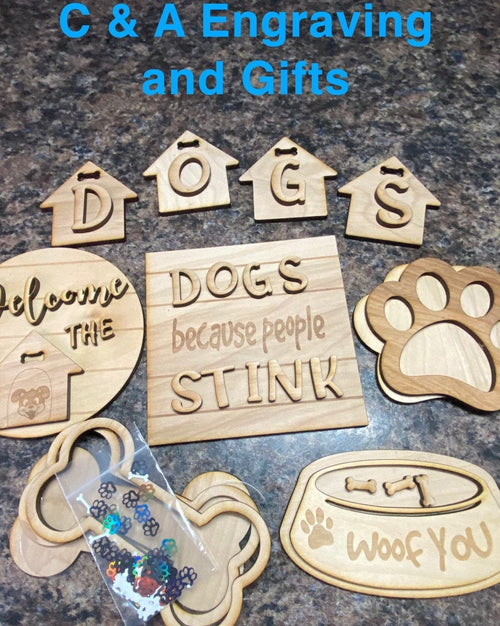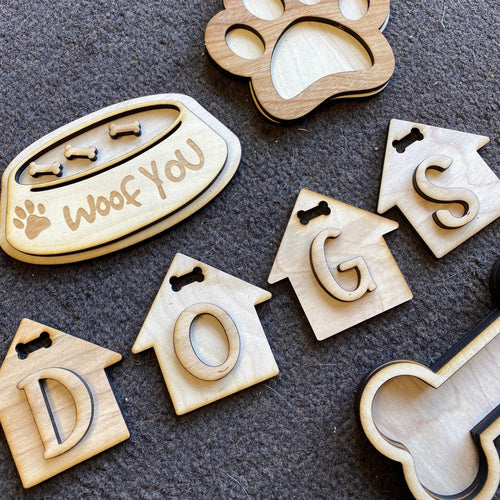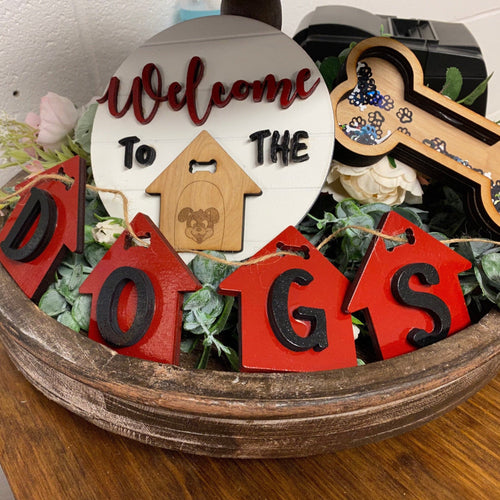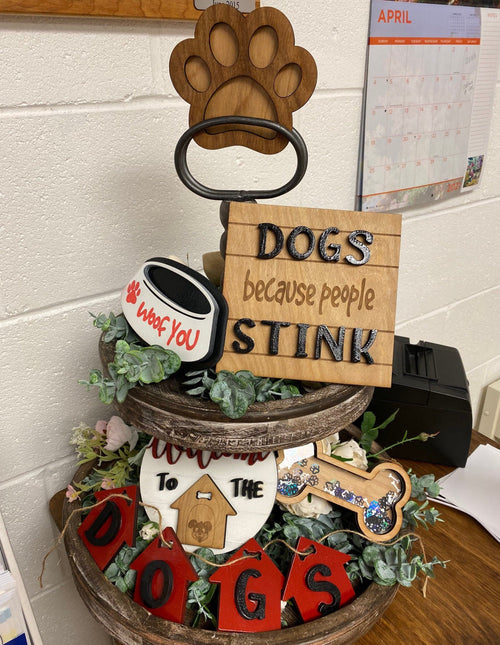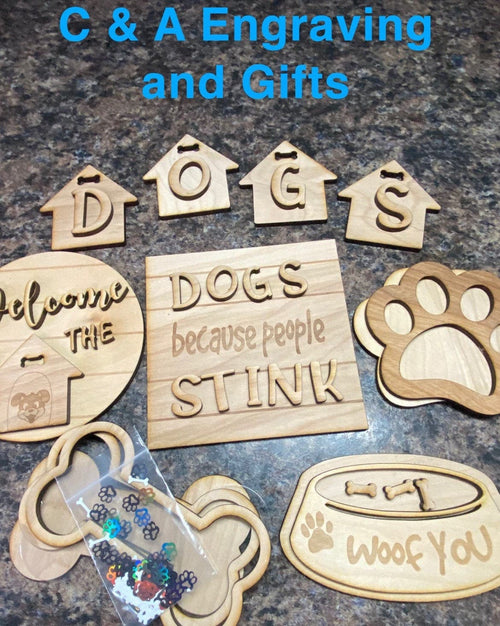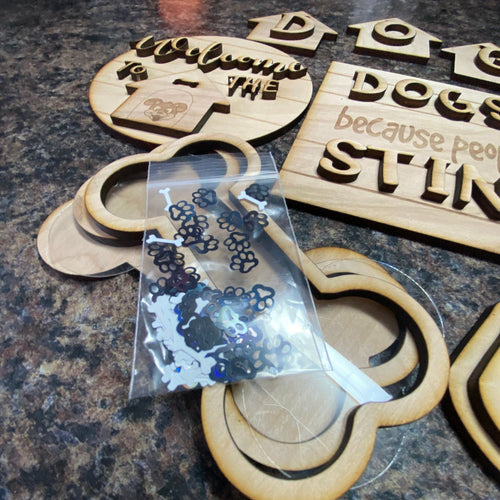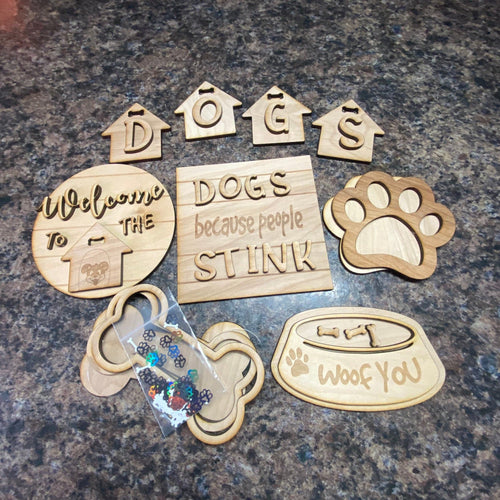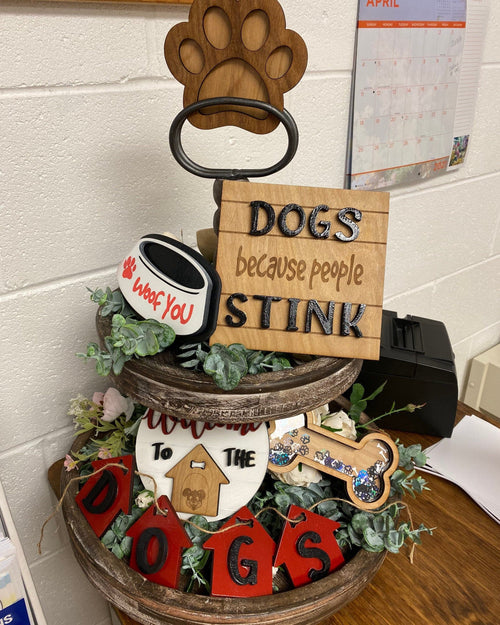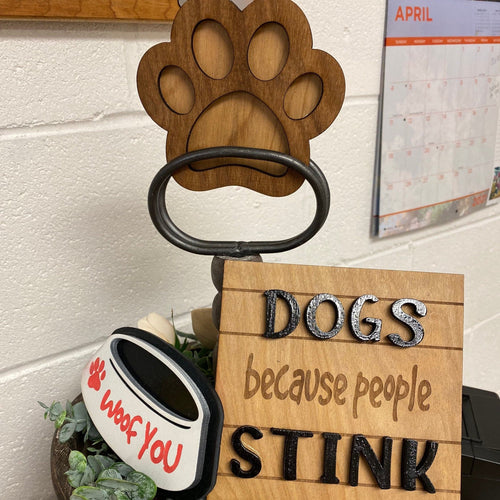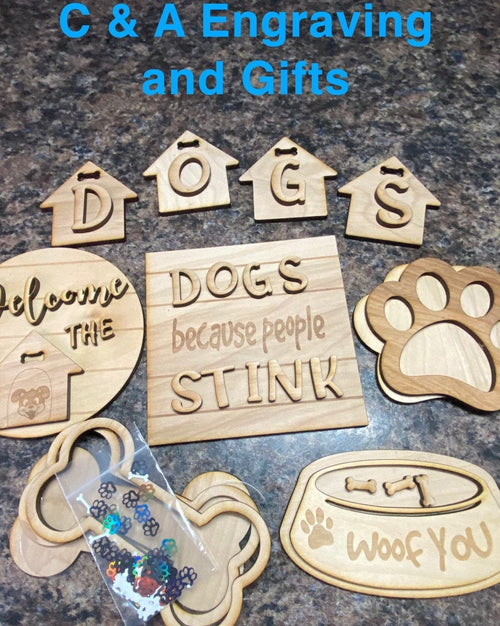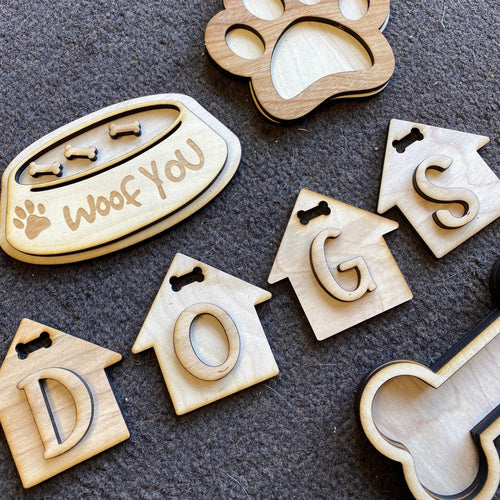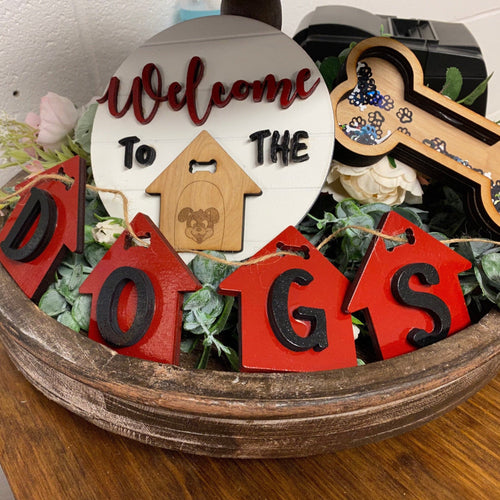 DIY Dog Themed Farmhouse Tray. Dog Decor. Blank Dog Wooden Tiered Tray. Paint Your Own Wooden Dog Cut Outs.
You can show content from product description or you enter custom description for all products. Choice is yours.
Unavailable
Refresh availability
These will look great on the farmhouse tiered trays.
Paint it anyway you want to match your decor. This is a set of laser cut 1/4" birch plywood blank pieces.
The set has 6 pieces:
-Square shiplap look 5.5 x 5.5" with and "Dogs Stink" 3D cut out letters and "because people" engraved.
-2 layered paw print measuring 4" x 4.25". Top layer is engraved with paw cut outs and bottom is solid.
-3.25" x 5.5" 2 layered dog dish with "paw print and woof you" engraved and 3 tiny dog bone cut outs.
-5.5" shiplap circle with "Welcome to the" and a dog house cut out with dog engraved inside.
-4 dog house shape garland with 3D "DOG" letters each measuring 3" x 3" with dog bone cut out in roof for hanging.
-3"x5.5" 3 layered wood dog bone cut outs and a layer cut out of acetate(clear) with an ounce of black iridescent paw prints and white dog bone sequins for the shaker.
You will only receive the wood cut outs listed above.
NO paint
NO glue
NO ribbon
NO hanger will be included.
*Since this product is made from wood each piece will be slightly different from one another due to the wood grains. The wood is laser cut so the edges of each item can be slightly charred due to the cutting process. It can always be sanded or painted.
Check out our coffee themed tiered tray sign in our FARMHOUSE tiered tray section.