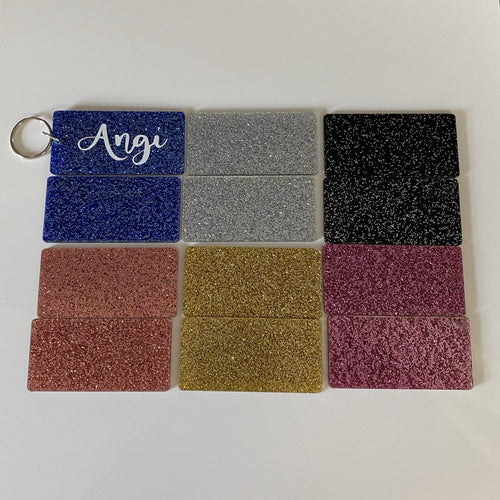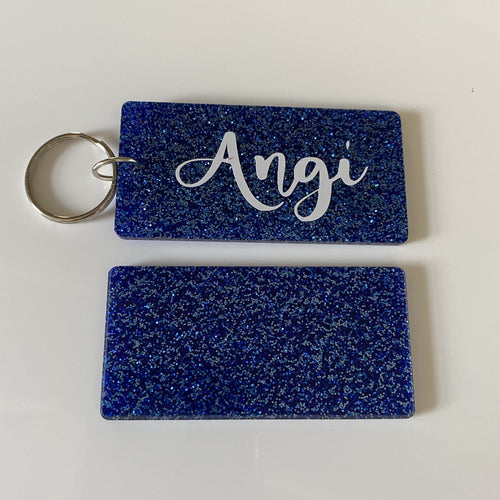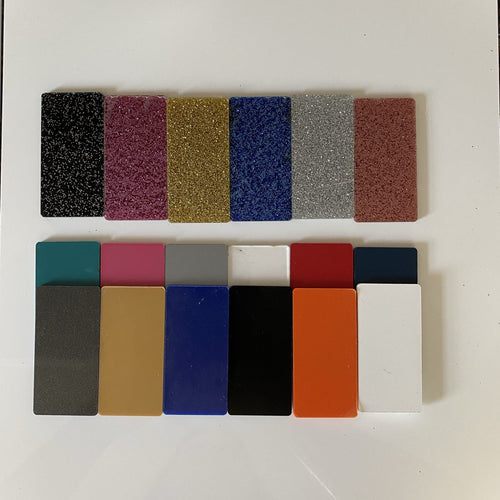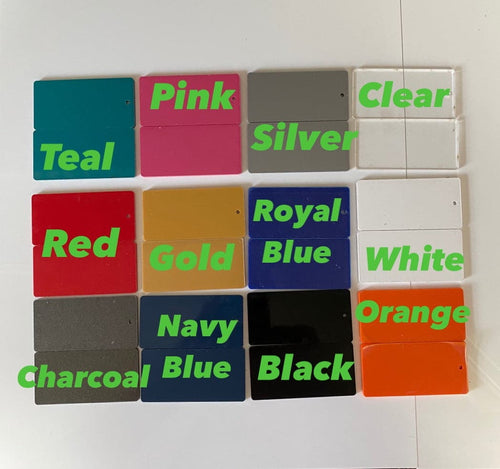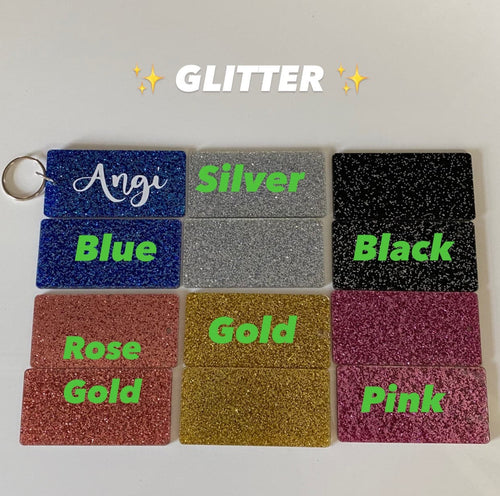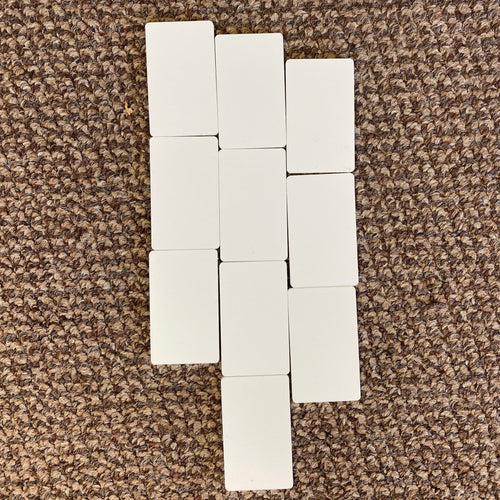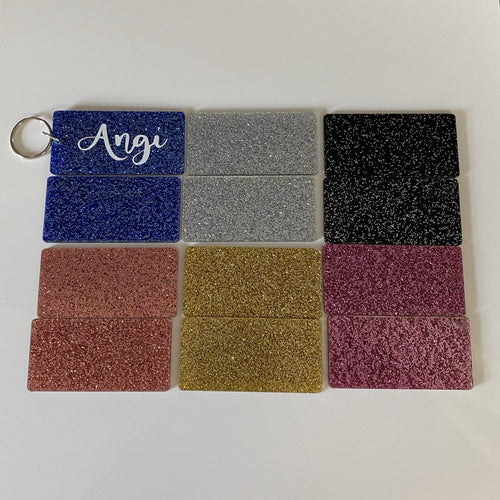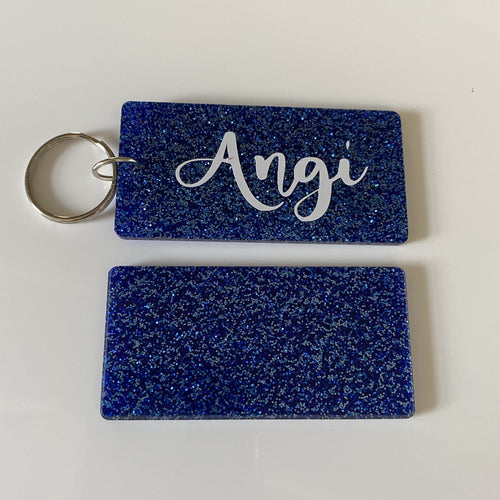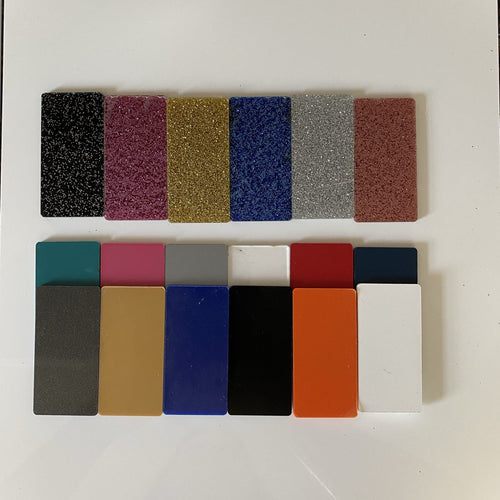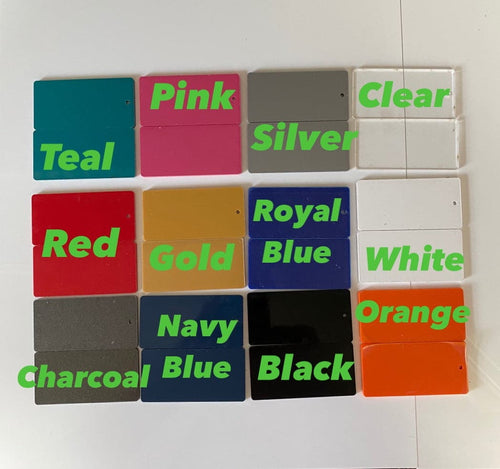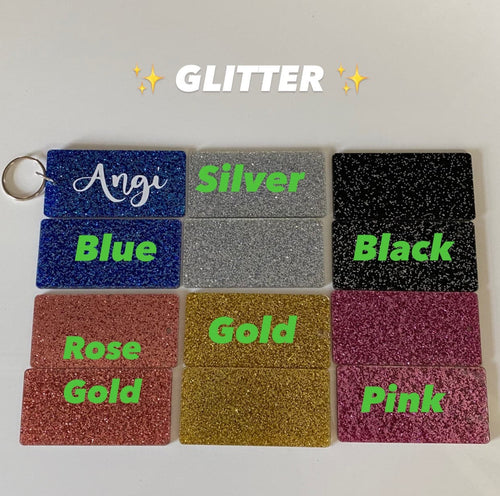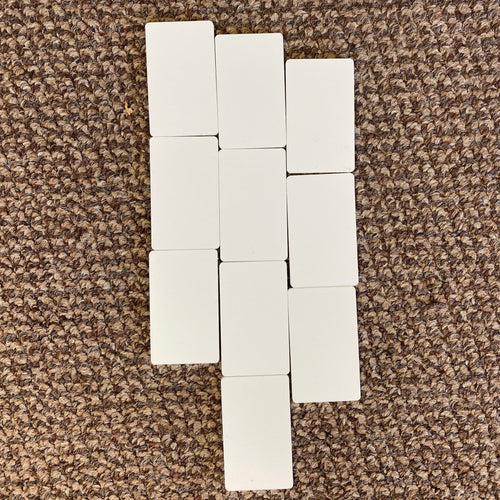 10 Acrylic Solid or Glitter Rectangle Blanks With Holes or Without. Keychain Blanks. Lanyard Blanks. Craft Blanks for Vinyl.
You can show content from product description or you enter custom description for all products. Choice is yours.
Unavailable
Refresh availability
We carry a wide range of laser cut rectangular acrylic blanks for keychains, lanyards and other craft projects. Each color is precisely laser cut in our shop and you can choose the option of with holes or without. Each rectangle has curved corners.
You can easily add your vinyl cut decal or personalization with charms to create a one of kind item, add paint or mod podge with fabric swatches.

*You get a set of 10 rectangle blanks in solid or glitter color of your choice. All 10 will be the same color.
NOTES SECTION: When checking out put color wanted in this section.

There are several sizes and colors to choose from. The hole is 1/8" wide to hold a jump ring and then add a key chain ring and each piece is 1/8" thick.

The SOLID COLORS are: black, charcoal, clear, gold, navy blue, royal blue, orange, pink, red, silver, teal and white.

The GLITTER COLORS are: black, blue, gold, pink, rose gold and silver.

*IMPORTANT* When you receive these blanks there is a possibility that the plastic adhesive is still on the blanks. We leave this on so your items do not get scratched.
This can be easily removed with your fingernail, vinyl tool or tweezers and simply pull back.

If we do not offer it here please message us and we will work with you on creating a custom order.

Check out our rectangular plastic blanks in our CRAFT blanks section.