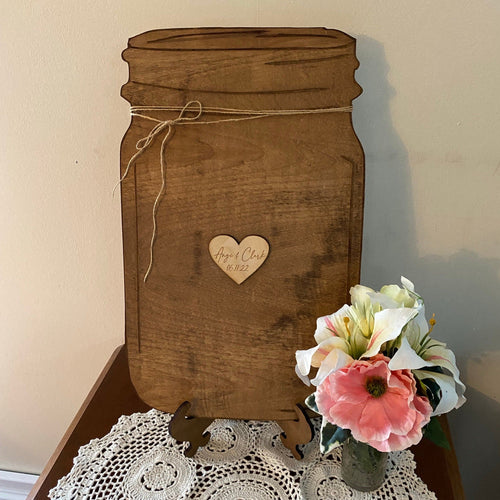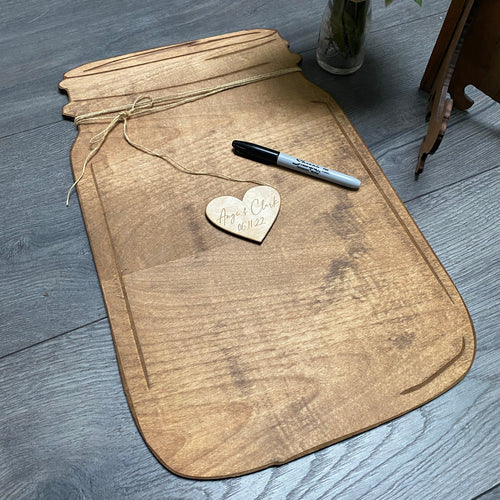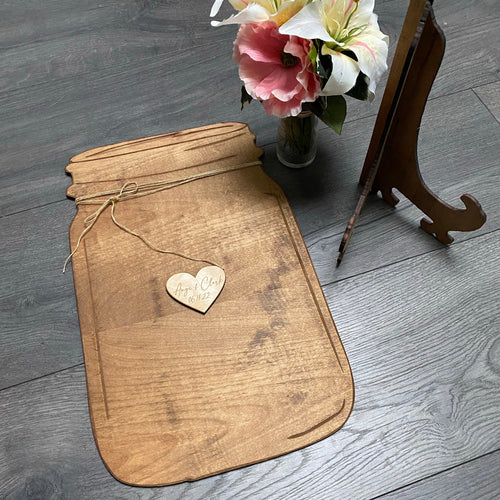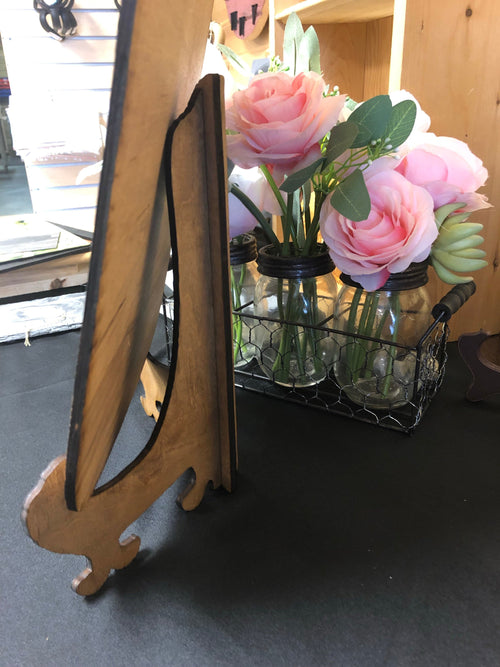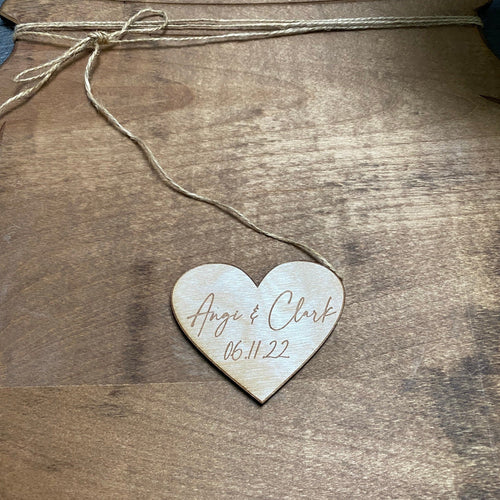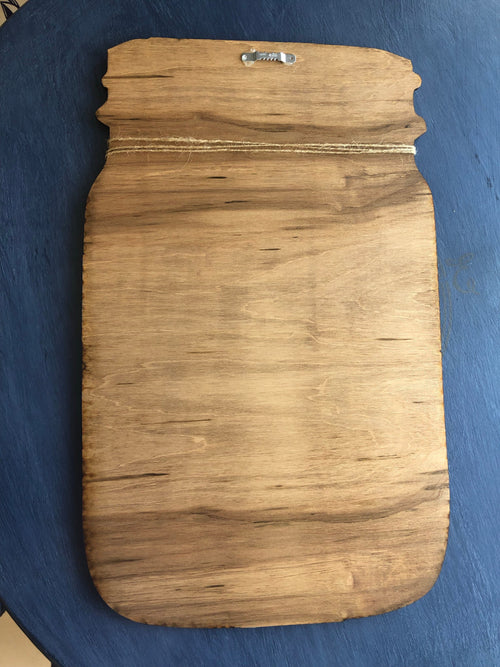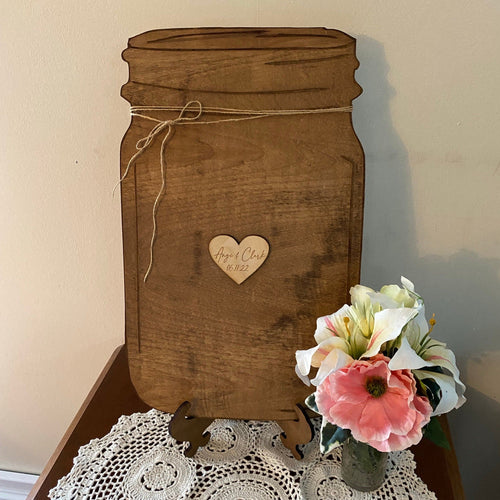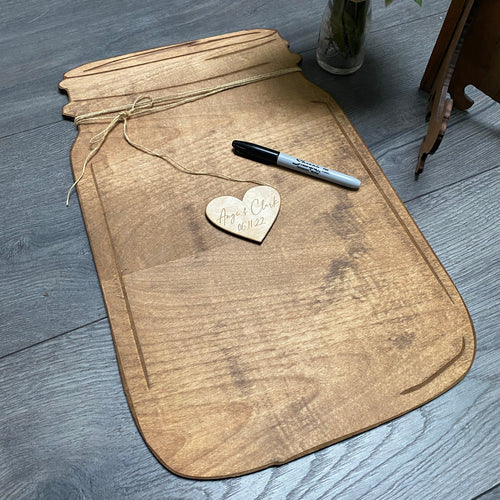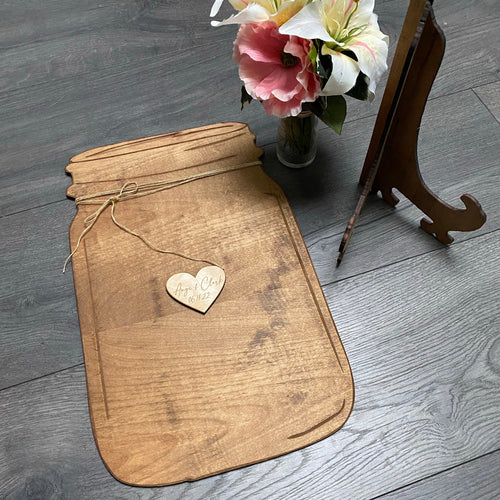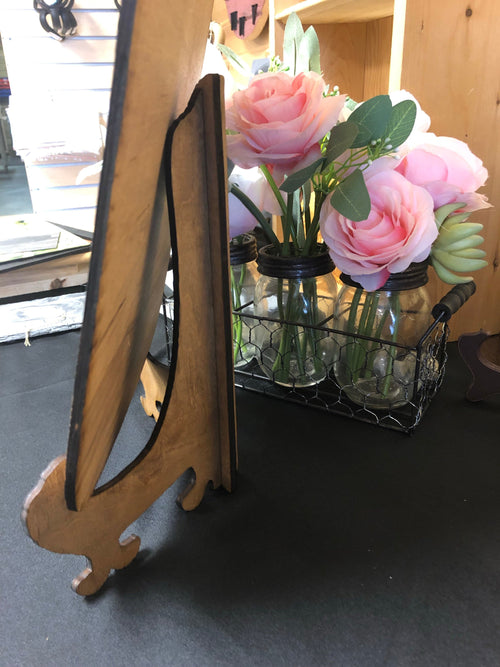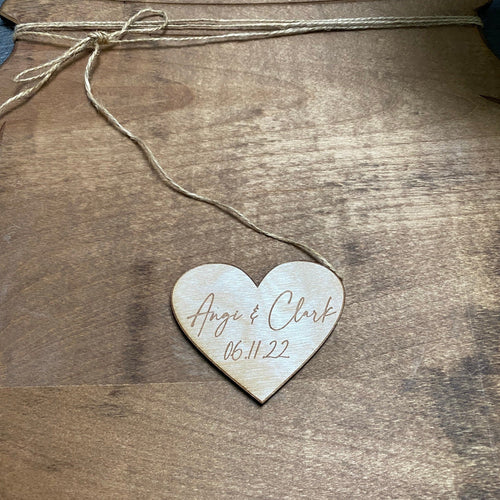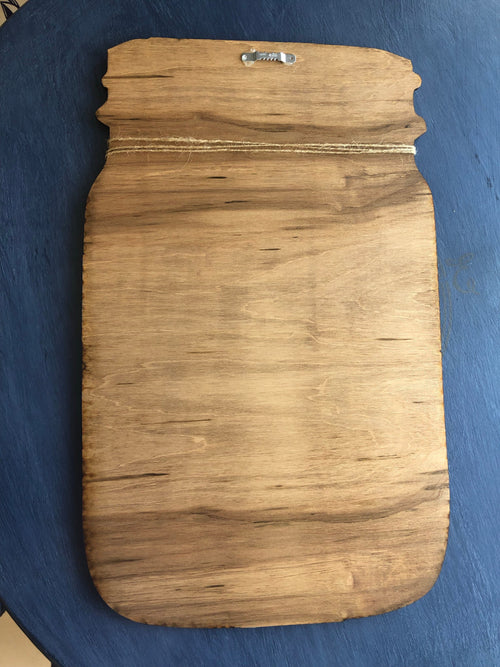 Mason Jar Guest Book. Wedding Guest Signature Wooden Sign.
You can show content from product description or you enter custom description for all products. Choice is yours.
Unavailable
Refresh availability
A unique idea for an alternative for a wedding guest book. The mason jar is ready to accept signatures from your guests. Easily placed on an easel for display at reception.

The mason jar is laser cut out of maple plywood and measures 11 3/4" x 19" x 1/4".

There is a heart that is cut out and glued in the center with your engraved names and wedding date. Heart measures 2 1/2" x 3" x 1/4".

Easel measures 7 1/2" x 11".
It will be stained as well.
The wood will have different grains and the stain will bring out the unique colors so each one will not be exactly as the one pictured.

Each mason jar guest book is laser cut out and engraved with lines to create the jar look. We add twine wrapped around the top and tie with a bow. There is a hanger added on the back to hang in your home for years to come.

It is best to use a colored paint pen to write on the stained wood. Try white, black, silver or gold to give your guests a choice of colors. It should hold up to 150 signatures or well wishes.