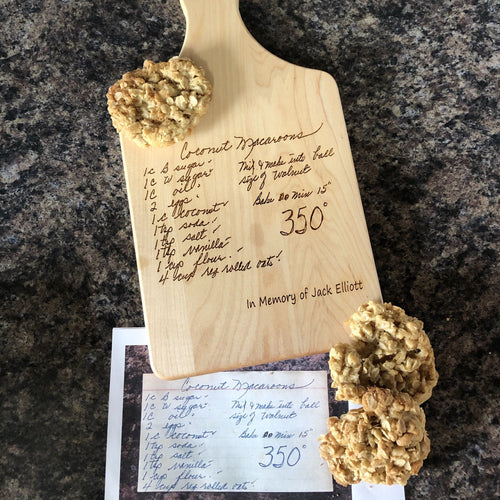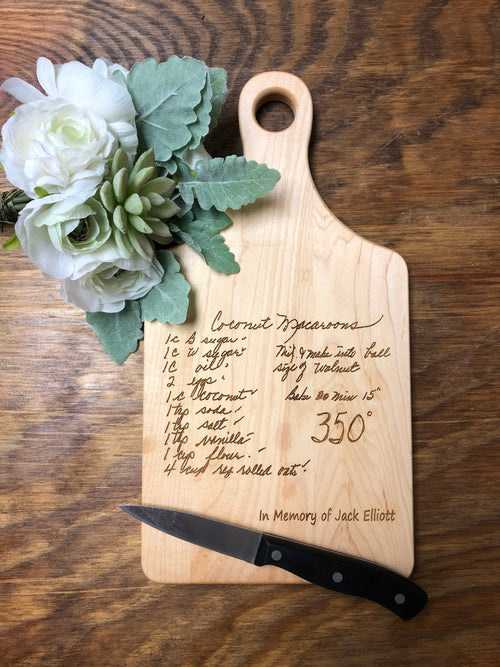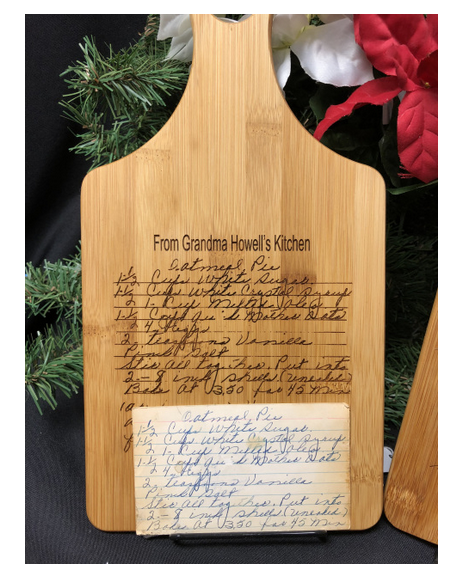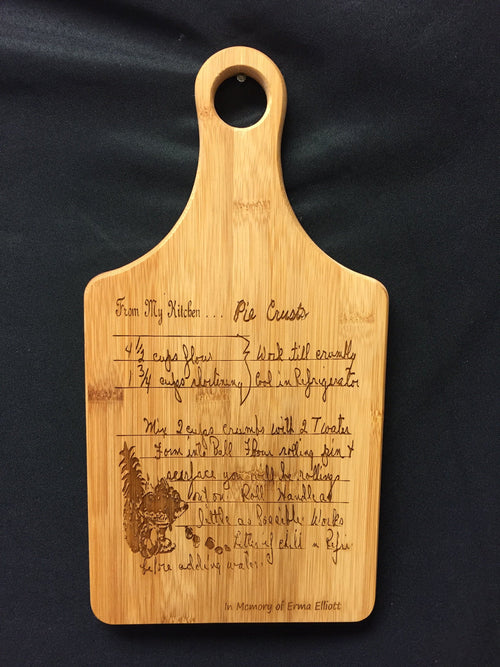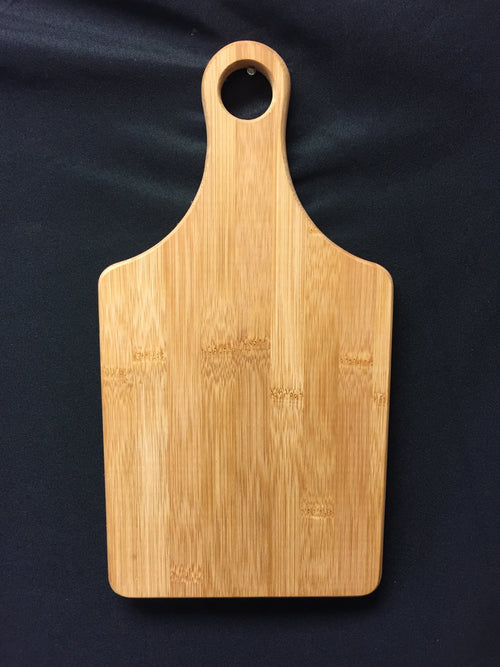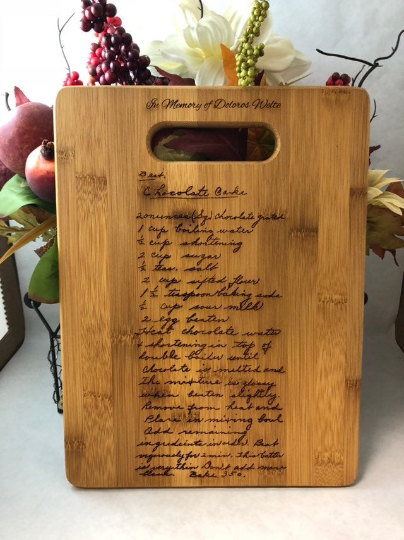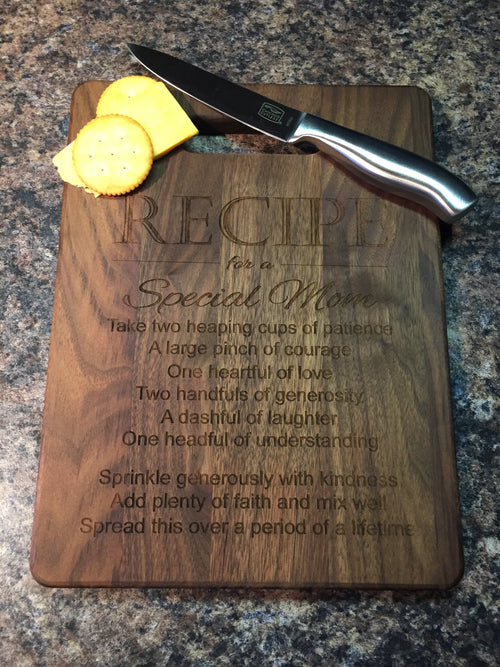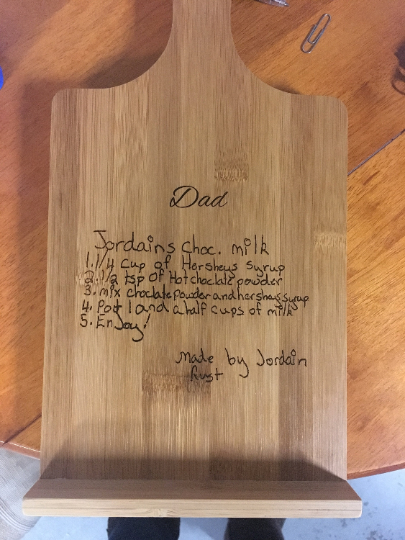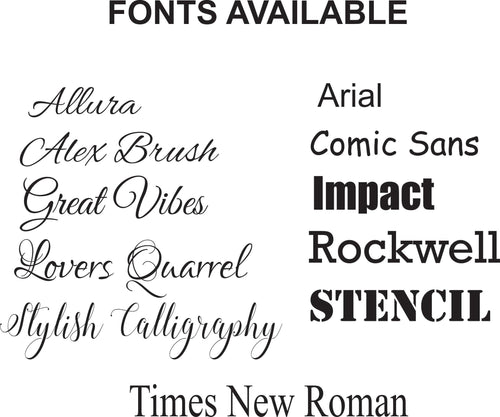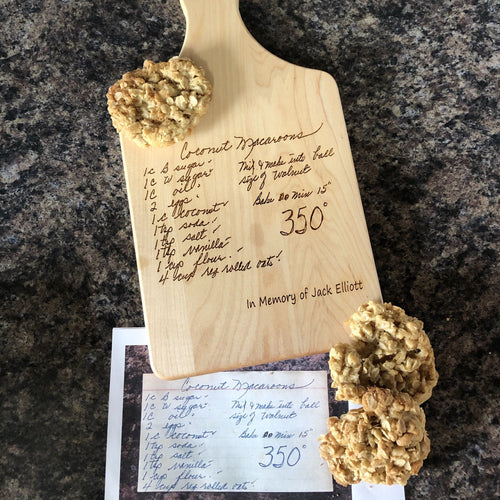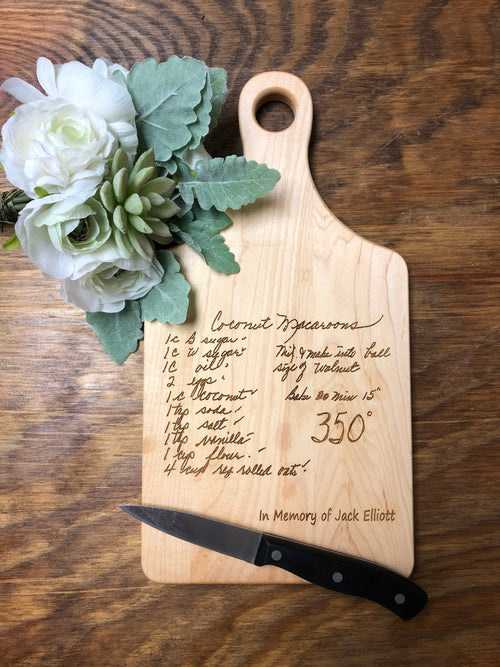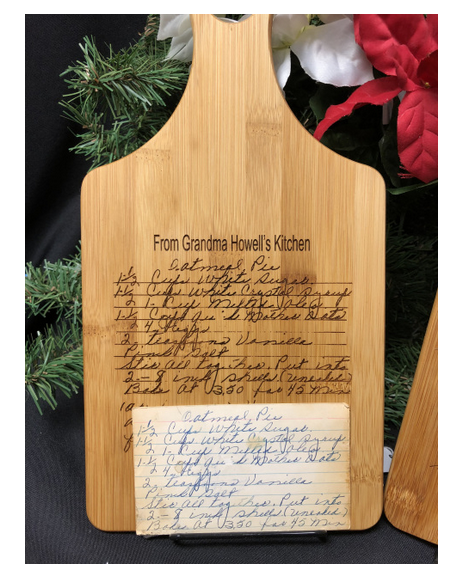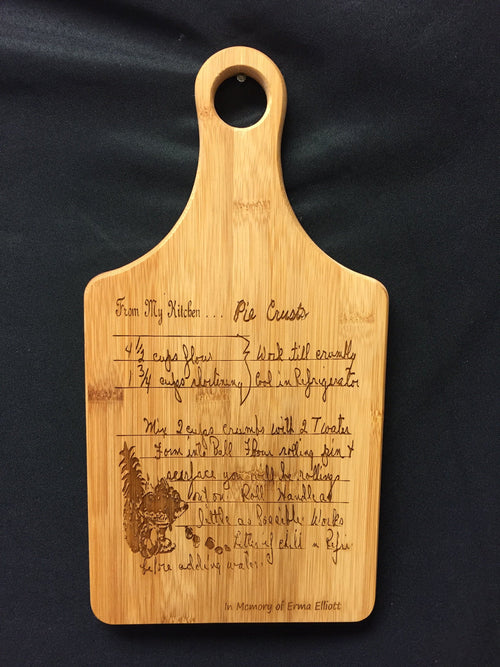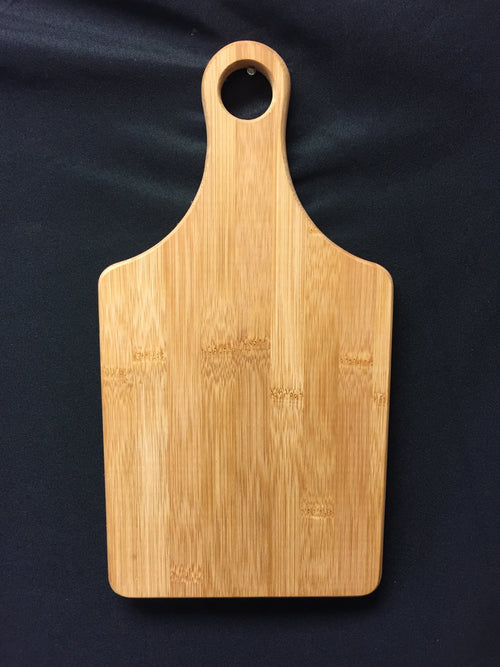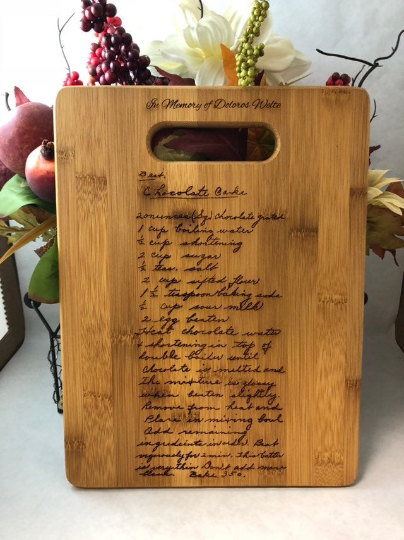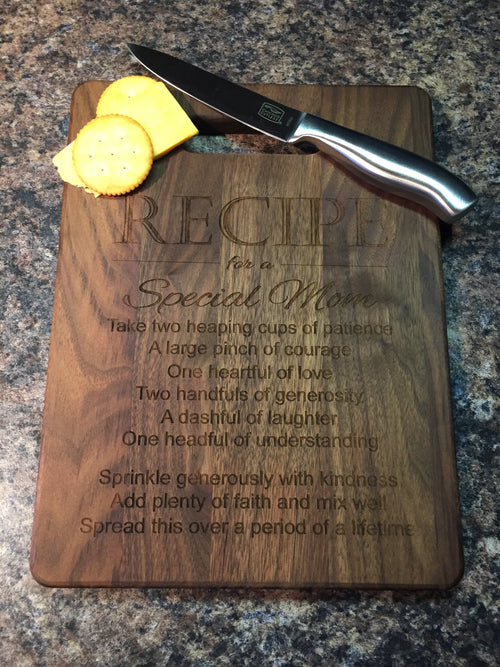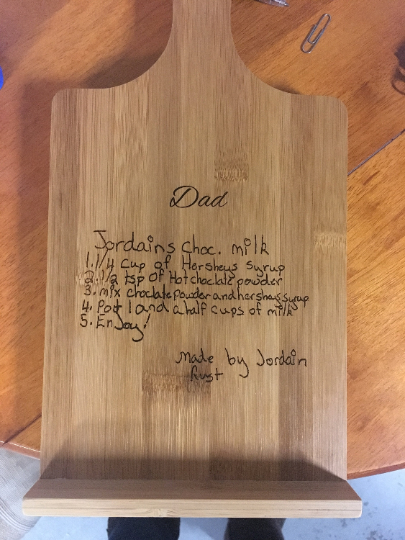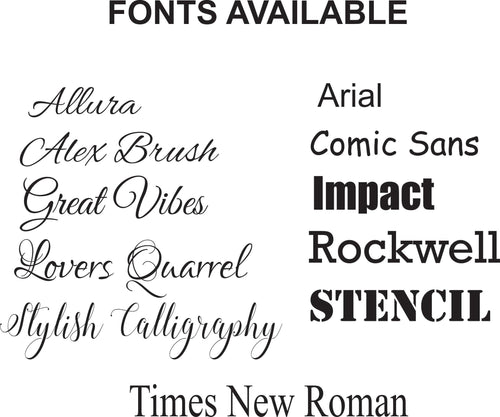 Photo Engraved Recipe Cutting Board.
You can show content from product description or you enter custom description for all products. Choice is yours.
Unavailable
Refresh availability
Cherish your heirloom recipes by placing them on a bamboo, maple, walnut cutting board or easel. We take your clear original recipe and photo engrave it onto a cutting board. The easel is able to fold down and lay flat or keep upright to hold your tablet or recipe book. There are also rectangular boards in bamboo and walnut. 
They are engraved upright so you can hang on wall or place on easel. You can choose to get the back side engraved for an additional cost. This is for added recipe or additional signature.
Each board has different wood grains so no 2 boards will look the same. This is what makes each one unique.
IMPORTANT:  When placing your order please upload your clear scanned image via jpeg file. (Clear, unstained recipe cards work best. We will not be responsible for a blurry engraving if the image you upload or email is blurry.)
WHEN ORDERING: If you want added TITLE or FOOTER (ex. From the Kitchen of, In Memory of; Love, Grandma etc.) please say so here when ordering. Please state your choice of FONT as well. IF YOU DO NOT NEED A TITLE OR FOOTER JUST PUT "NONE" IN BOX
5 choices are:
Bamboo Paddle 7"x13 1/2"x3/8"
Bamboo Standing Chef's Easel (Able to fold down and lay flat or keep upright to hold tablet or book.) 7 1/4"13 1/2"x1/2"
Rectangular Bamboo 11 1/2"x8 3/4"x1/2"
Rectangular Walnut (has a dark engraving) 11 1/2"x8 3/4"x1/2"
Maple Paddle 13 1/2"x7"x3/4"
If you need to ask a question feel free to message us under the CONTACT US on the home page.