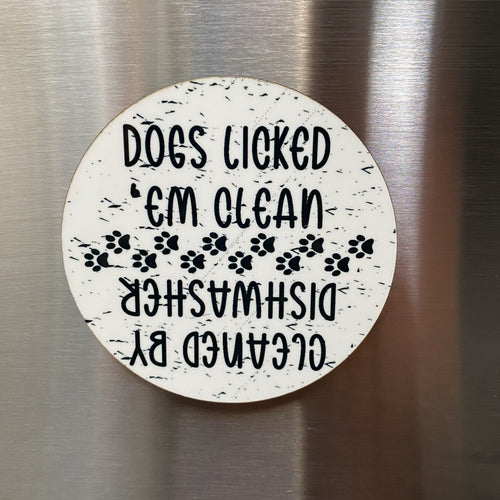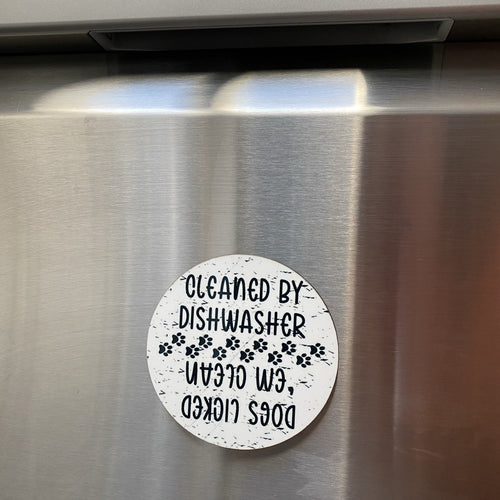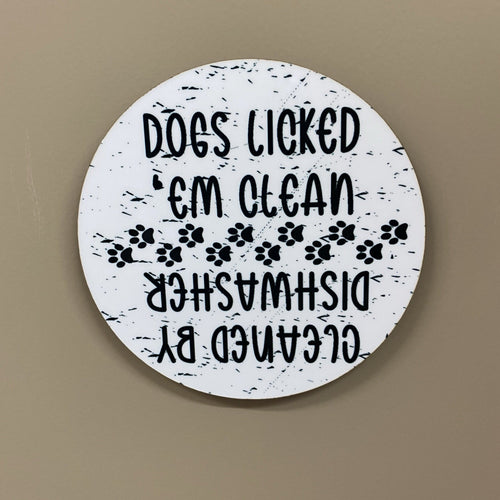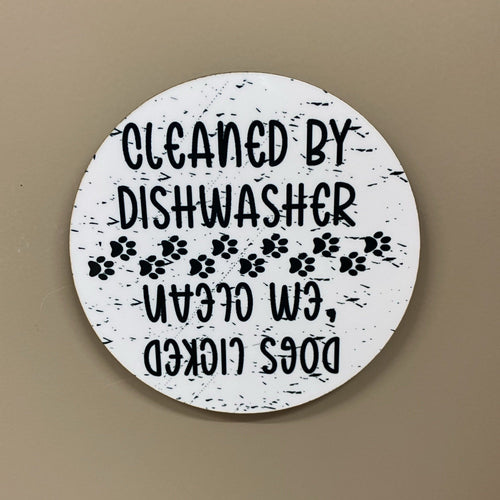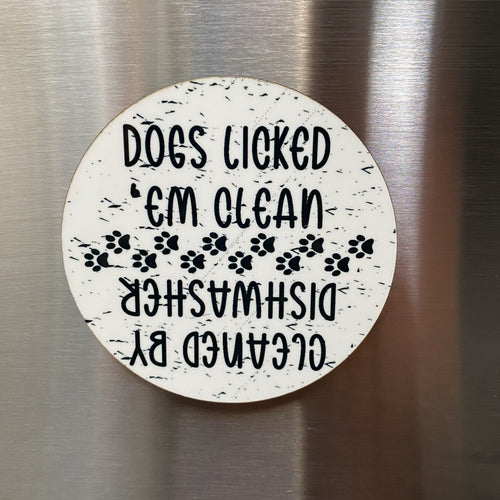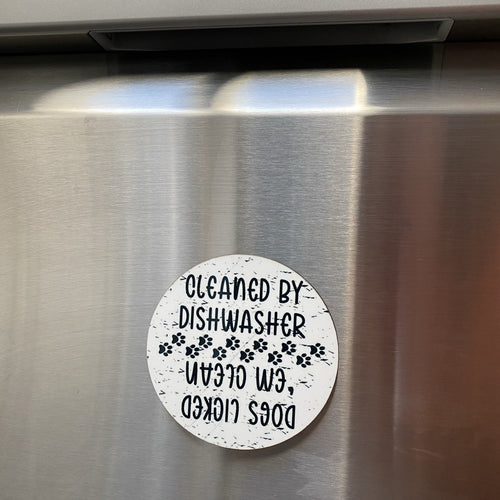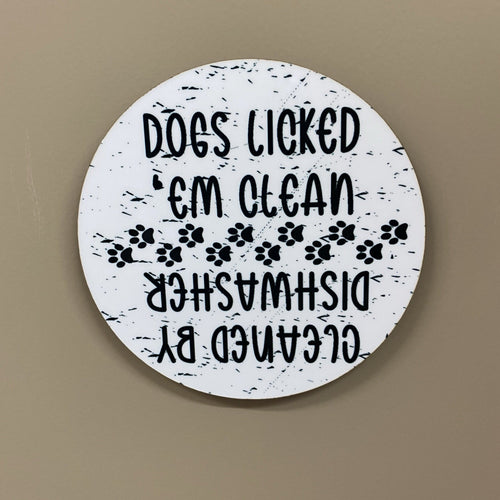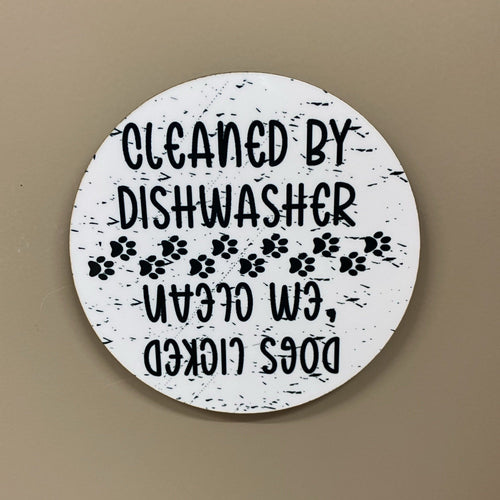 Dishwasher Round Magnet. Dog Dishwasher Magnet. Clean Or Dirty Dishwasher Rustic Farmhouse Magnet.
You can show content from product description or you enter custom description for all products. Choice is yours.
Unavailable
Refresh availability
No more guessing if the dishes are clean or dirty with this cute dog magnet. This laser cut hardboard magnet is permanently printed with "Dogs Licked 'Em Clean" on one side and then flipped over reads "Cleaned by Dishwasher."
Measures 3.5" round and 1/4" thick. Has a round magnet on the back. Each heat pressed board should not be submersed in water to clean. Simply use a damp cloth to wipe off magnet.
ATTENTION: Only sticks to a magnetic front dishwasher. Will not stick to a plastic, aluminum or glass front dishwasher. Please check yours before buying.