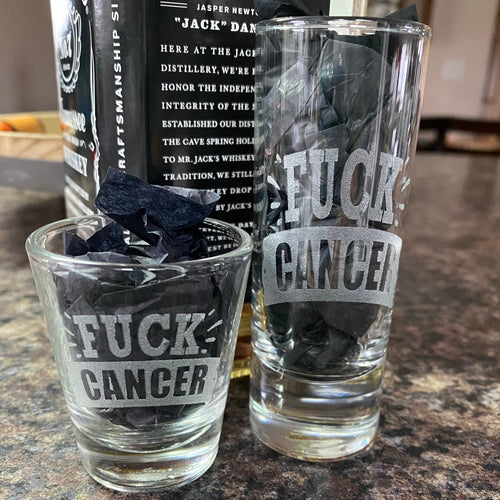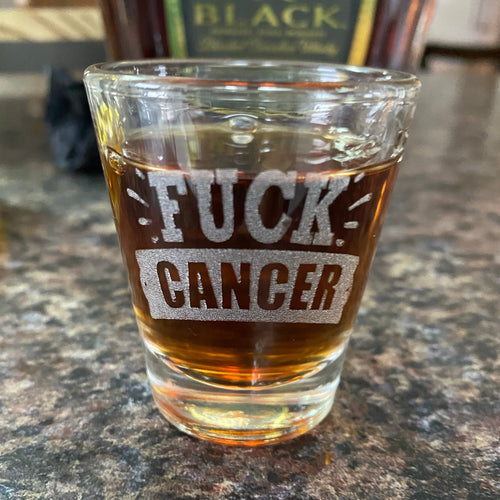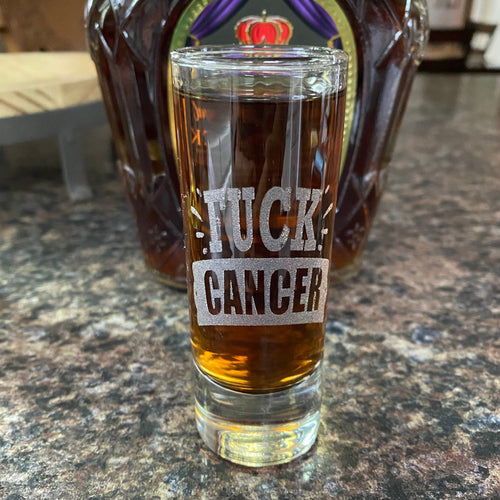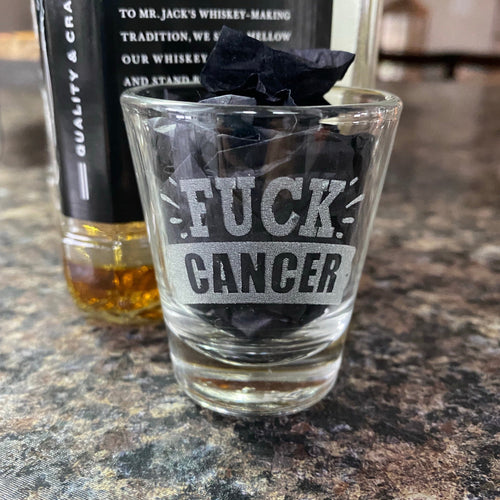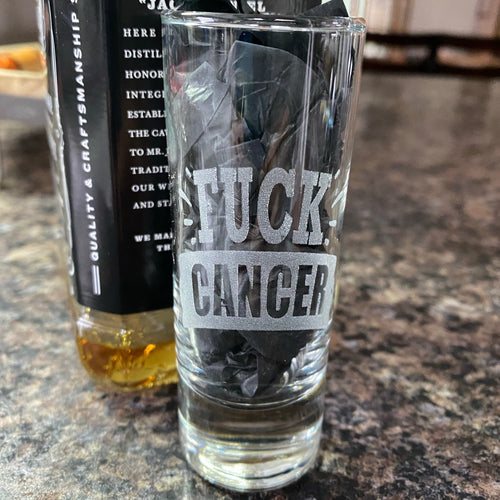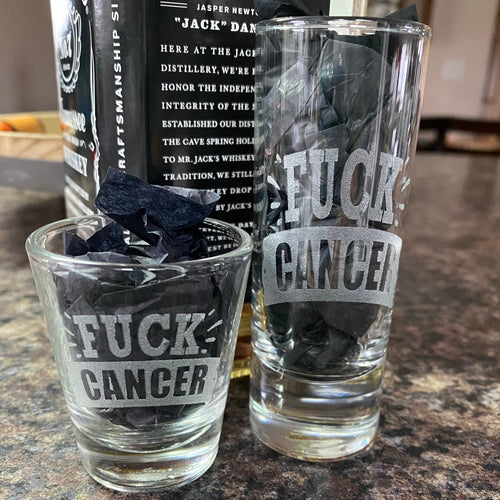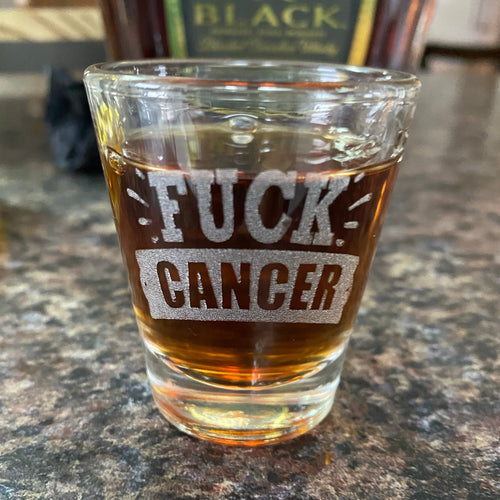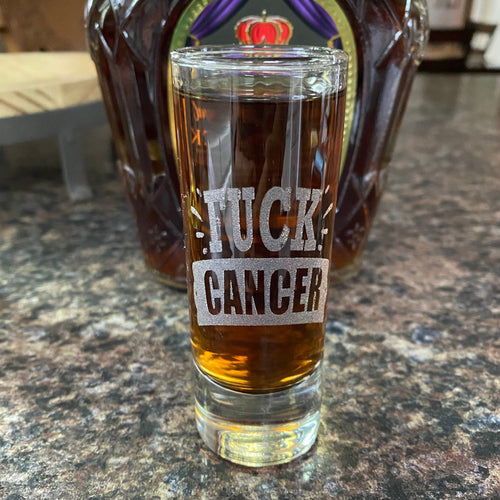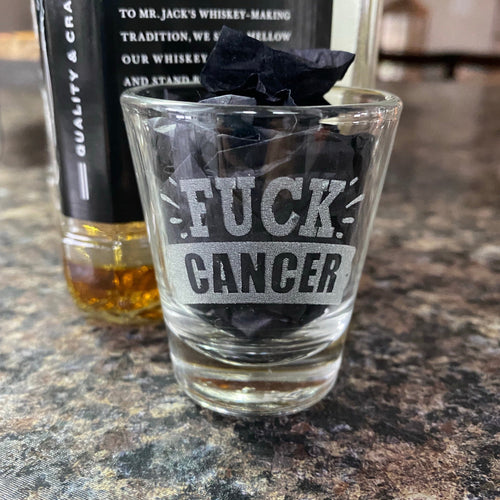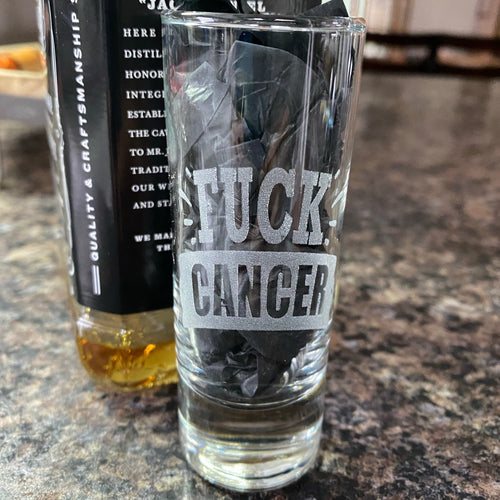 Fuck Cancer Shot Glass. Engraved Cancer Treatment Shot Glass.
You can show content from product description or you enter custom description for all products. Choice is yours.
Unavailable
Refresh availability
Cancer sucks so why not get a shot glass commemorating the end of your treatments.

Your choice of a tall or short engraved shot glass with the laser engraved design "FUCK CANCER."
The design is etched into the glass and will not come off. It has a frosted look to the design on one side of the shot glass.

Short shot glass is designed with a classic shape and a wide mouth and holds 1.5 oz. Measures 1 3/8' bottom width by 2" top width by 2 3/8" tall.

Tall shot glass is designed with clean, straight edges and holds 2.5 oz. Measures 1 1/2" wide by 4 1/8" tall.